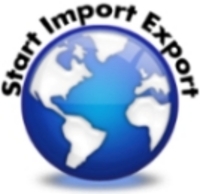 I wanted to share what I know with others and to my surprise others around the world reciprocated by sharing theirs
Seattle, WA (PRWEB) July 20, 2010
What is the most common communication factor among Chinese importers and exporters? What was the need in the heavy equipment market that led a German business person to start a company? How a Hong Konger went from trading on eBay to opening his own import export company? How a husband wife team from Israel design and sell baby clothes that are made in India?
All of these stories that can be read at StartImportExport.com can be considered an inspiration for those wanting to start their own international trade business; but they are also a small window of knowledge into people from different countries, cultures, and markets.
StartImportExport.com was recently initiated as personal guide to how one person had his unplanned start in the import export business but in a short time, with readers' contributions is growing into an international hub of inspiration and knowledge for those interested in importing and exporting. As Mr. Al-Sabt, the one who started this personal effort commented; "Out of love for how much international trading had offered me experiences and insight into other cultures and the many friends I made throughout my international travels, I wanted to share what I know with others and to my surprise others around the world reciprocated by sharing theirs".
Anyone can read the many import export startup stories told by others around the world and also share their own.
StartImportExport.com is a managed web property by TradersCity.com. TradersCity.com offers importers, exporters, and international traders free membership, unlimited number of trade lead submissions, unlimited uploads of product photos, online business chat, ability to view leads' external search keywords and statistics, country specific geo-targeting leads, an automated multiple display system to enhance trade leads exposure, and competitive analysis reports.
For further information about StartImportExport.com visit http://www.startimportexport.com/
# # #