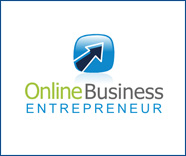 I hope that by sharing our success story we can encourage more people to start their own online business
(PRWEB UK) 17 March 2012
Online Business Entrepreneur is an exclusive, yet inexpensive, membership site for people of any skill level to join and start learning. Colin, owner of multiple online businesses said "There are lots of Internet courses available online, but they are quite often very expensive. We wanted to create a site where people could learn at their leisure, at a fraction of the cost."
In addition to the training guides, there is also a member's forum where members can talk freely about their business successes and ask questions which will be answered directly by Colin, Suzannah or other industry experts.
Mumpreneur Suzannah who runs an eCommerce website, a direct selling business and a Mumpreneur website Work For Mums, said "I am often asked by people in my field questions about my online success, especially regarding social media, so I know there are lots of people who want to know more, but aren't sure where to find the answers. I hope that by sharing our success story we can encourage more people to start their own online business, especially during these bleak economic times".
Online Business Entrepreneur officially launches on April 2nd 2012 and there will be reduced membership rates for the first 100 members.