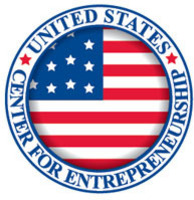 I believe aspiring entrepreneurs seeking cash for their business can truly improve their fund-raising results by applying Carl's angel investor lessons
Tampa, FL (Vocus) July 28, 2010
The United States Center for Entrepreneurship has teamed up with renowned national industry experts to provide comprehensive online entrepreneurship education.
The StartMyBusiness.com website provides access to critical lessons for how to start a business.
USCFE's Official Startup Checklist provides step-by-step detailed planning for aspiring entrepreneurs across numerous topics found in each module.
The Academy's Angel Investors and Secrets to Capital module, led by Carl Treleaven of New World Angels, helps prepare entrepreneurs to present to Angel Investment Groups and other funding sources.
Many times, prospective investment recipients are ill prepared for the presentation process leaving Angel Investors yearning for critical information. While some Angel groups coach the presenting entrepreneur prior to a presentation, others expect the entrepreneur to fully defend their business model without any guidance.
This module takes the applicant through a guidance process, detailing what is important to the Angel Investor, not what is important to the entrepreneur.
David H. Meadows, USCFE's Business Consultant says, "Carl Treleaven's content provides immediate, action-oriented guides that get the entrepreneur to focus on business funding at its primary core. The Angel Investors and Secrets to Capital class is great for anyone searching for business capital and can save Angel Investor Groups time and money by having better prepared entrepreneurs."
The economy has clearly had a negative impact on fund-raising for new businesses, which has led many businesses to search for funding solutions such as angel investors. Until the economy becomes stable again, business owners will be seeking cash wherever they can find it.
"I believe aspiring entrepreneurs seeking cash for their business can truly improve their fund-raising results by applying Carl's angel investor lessons" says Meadows.
Learn more via the United States Center for Entrepreneurship website at StartMyBusiness.com or USCFE.com.
###