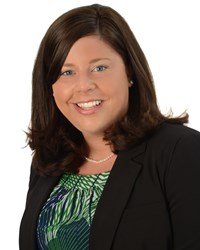 Albany, NY (PRWEB) January 21, 2014
SmartWatt Energy, one of the country's fastest growing private companies, has expanded again, while promoting multiple staff members internally. The company is positioning itself for another year of impressive growth across their nationwide offices, while they continue to build their National Accounts and Multi-Measure Groups.
New Hires
Hanson Ely was recently hired as a Project Engineer in SmartWatt's Richmond, VA office. In this role, he will focus on multi-measure engineering projects for customers throughout the Southeast. Prior to joining SmartWatt, Hanson was a high school chemistry and physics teacher and Production Lead at Meso Scale Diagnostics. At Meso, he focused on process-related operations problems and ongoing process improvements in the biotechnology manufacturing sector. Hanson graduated from Old Dominion University with a chemistry teaching degree and from Virginia Polytechnic Institute and State University with a bachelor's degree in chemistry.
Promotions
Various staff members throughout SmartWatt's Commercial, Industrial and Institutional Division were recently promoted. Bryan Genevick was promoted from Project Development Engineer III to Director-Multi-Measure Group. In this role, he will oversee SmartWatt's growing Multi-Measure Group as they expand their work with national accounts clients in the food processing market across the country. Brian Ely from the Richmond, VA office and Josh Veblen from the Southern CA office were both promoted from Project Developer to General Manager. In this role, they will oversee growing teams working with clients in the cold storage, food processing, shipping and higher education markets throughout their territories. John Heneberry from the Chicago, IL office, Robert Mason from the Nashville, TN office and Jon Kenney from the Seattle, WA office were all promoted from Project Associate to Project Developer. In this new role, they will help to drive business development in their respective regions with cold storage, food processing, plastics manufacturing and higher education clients. Alex Coleman from the FedEx Rollout Team and Jeff Bryant from the Nashville, TN office were both promoted from Foreman to Electrical Project Manager. In this new role, they will oversee installation crews and projects throughout the Southeast.
SmartWatt's Human Resources Department recently expanded with the promotion of Whitney Blanchard from Administrative Assistant to Human Resources Associate. In this new role, she will assist with recruiting and retention nationwide. Jaimie Sander was also recently promoted within the Department, from Recruiter to Human Resources Manager-Talent Acquisition. In this new role, she will manage recruiting efforts, while assisting in retention, events and policy development. Jaimie also recently completed her Professional in Human Resources (PHR) certification. Lindsey Speach was recently promoted to Vice President-Human Resources, from Human Resources Director. In this new role, she will oversee and manage all human resources functions nationwide.
ABOUT SMARTWATT ENERGY, INC.
SmartWatt Energy is a unique energy-efficiency firm. It provides turnkey solutions for utilities, commercial, industrial and institutional clients and also develops proprietary software that streamlines internal workflow processes and provides comprehensive program reporting. SmartWatt Energy's three divisions use cutting-edge technologies, design and processes to take on and solve their client's toughest sustainability challenges:

The Commercial, Industrial and Institutional Division works with end-use clients throughout the United States to design and install multi-measure energy-efficiency projects. Clients look to SmartWatt Energy to provide large-scale savings through turnkey energy auditing, engineering, project management and installation services.
The Utility Programs Division contracts directly with utilities to manage their commercial energy efficiency programs. SmartWatt Energy's vertically integrated program delivery platform ensures utility program success and client satisfaction, because all elements of the utility program are handled by a talented, integrated, cross-functional team.
The Software Development Division creates customized, proprietary software applications to increase efficiencies and provide added value to utilities and national accounts clients.
SmartWatt Energy has won two Inc. magazine "Hire Power" awards and has twice been named one of the "Fastest Growing Private Companies in the United States" on the magazine's annual 5000 list. For more information, visit http://www.smartwattinc.com.