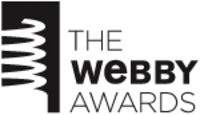 The digital space is of paramount importance to our agency, so I am honored for Starworks Group to receive recognition for our film with Daphne Guinness. -James Grant, CEO & Co-Founder of Starworks Group
New York, NY (PRWEB) April 26, 2010
Original online content from Starworks Group has been nominated for the 14th Annual Webby Awards. Alongside the launch of her new scent for Comme des Garcons called DAPHNE, Daphne Guinness made a short film with co-Director David Parker and All Day Everyday. The original art piece called "Mnemosyne" embodies her concept of scent. The 3-minute film was distributed through the Internet and first seen on September 3rd, 2009 at The Dover Street Market alongside the limited edition fragrance.
"Mnemosyne" was nominated for a Webby Award in the "Experimental" category. As a nominee for a Webby Award, Mnemosyne is also eligible to win a People's Voice Award. Voting is open to the public until April 29th at http://webby.aol.com. All winners will be celebrated at a star-studded ceremony in New York City on June 14th.
"Scent is directly related to memory," Daphne explains about the film's narrative. "It is something of a sensory path, evoking snapshots of one's past as you smell it. It has the power to transport you from the room in which you stand, to a place buried within the depths of your memory. I wanted to illustrate that scent can take you on a journey."
Hailed as the "Internet's highest honor" by the New York Times, The Webby Awards is the leading international mark of distinction, honoring excellence on the Internet, including Websites, interactive advertising, online film and video, and mobile web sites. Established in 1996, the 13th Annual Webby Awards received nearly 10,000 entries from all 50 states and over 60 countries worldwide. The Webby Awards is presented by The International Academy of Digital Arts and Sciences.
Credits
Directors : Daphne Guinness, David Parker
Agency: Starworks Group
Creative Production: All Day Everyday
Creative Director : Kai Regan
Executive Producer : Ben Duhl
Agency Producer : Jauretsi Saizarbitoria
Producer: Ritu Paramesh
Editor: Kevin Zimmerman at Whitehouse
Cinematographer: Carlos Veron
VFX Supervisor and Lead Flame : David Parker
Post Production : MassMarket
Original Score : Gareth Williams at Human LA
###