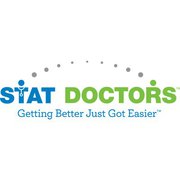 "Stat Doctors provides a service that makes quality health care more accessible and that's one way to make health care in America better."
Scottsdale, AZ (PRWEB) January 25, 2012
Jeffrey Rein, the former Chairman and Chief Executive Officer of Walgreens, the nation's largest drug store chain, joined the Board of Directors of Stat Health Services, which provides Stat Doctors, an e-health care company providing anytime, anywhere access to emergency room physicians.
As a Stat Doctors board member, Rein is excited about the opportunity to use his background and expertise to help the company by helping others. "Stat Doctors gives people a more affordable way to get health care quickly and easily because they control the process on their own time," says Rein. "Stat Doctors provides a service that makes quality health care more accessible and that's one way to make health care in America better."
With online medical consultations or eVisits from Stat Doctors, patients don't need to leave home, miss work, sitting in an urgent care facility or visit emergency rooms. Board-certified emergency room physicians provide convenient, high quality, cost-effective care with patients' needs in mind.
Rein credits his father, a physical therapist, with influencing his interest in helping people and educating them about health care. Stat Doctors, he says, makes getting treated for common medical issues an all-around better experience and can improve rural communities' access to health care.
"Jeff Rein's invaluable and well-rounded experience working for, growing and leading the largest drug store chain makes him a tremendous asset to our Board of Directors," said Dr. Alan Roga, CEO and Chairman of the Board of Directors of Stat Health Services. "Having a board member with Jeff's experience, who's passionate about health care, knows the industry and played a key role in launching Take Care Clinics at Walgreens will help take Stat Doctors to the next level."
Jeffrey Rein began his career at Walgreens in 1982 as an assistant manager and held numerous positions throughout the company before becoming Chairman and Chief Executive Officer more than 20 years later. Rein earned his accounting and pharmacy degrees from the University of Arizona. He serves on the Board of Directors for Meijer Company, Midwest Young Artists and Midtown Educational Foundation.
Stat Health Services Inc. is an eHealth services company using the latest technology to provide personalized, private, secure and safe 24/7 virtual housecalls with a national network of board certified emergency room physicians, helping patients with simple but inconvenient health problems. Stat Doctors increases access to providers, improves quality of care and reduces costs. The company focuses on a superior health care experience by offering features such as a secure single sign-on, a virtual waiting room, online medical consultations (eVisits), electronic health records (EHRs) and electronic prescribing (ePrescribing). Stat Health Services is headquartered in Scottsdale, Arizona. For more information, visit http://www.statdoctors.com or call 888-990-STAT.
###