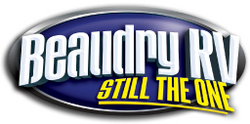 Class A RV owners may feel the loss initially, but will soon find other parks for recreation
Phoenix, AZ (Vocus) April 25, 2010
Arizona's move to close the majority of their state parks was closely watched around the country. Other states with ailing budgets have been assessing the potential to move funds initially intended for state parks towards government debt. While Arizona has since initiated plans to work with the cities to keep individual parks open - at least four will be closed indefinitely - other states have no such hesitation in closing their parks. Class A RV owners will be looking to other states that are more welcoming of their business and tourist dollars.
New York followed Arizona's suit in February of 2010 issuing closures for over 80 parks throughout New York State. Governor David A. Paterson issued the following statement: "New York faces an historic fiscal crisis of unprecedented magnitude. It has demanded many difficult but necessary decisions to help ensure the fiscal integrity of our State. The unfortunate reality of closing an $8.2 billion deficit is that there is less money available for many worthy services and programs. In an environment when we have to cut funding to schools, hospitals, nursing homes, and social services, no area of State spending, including parks and historic sites, could be exempt from reductions. We cannot mortgage our State's financial future through further gimmicks or avoidance behavior. Spending cuts, however difficult, are needed in order to put New York on the road to fiscal recovery. Going forward through the budget process, I look forward to a productive dialogue with the Legislature on parks and historic sites, as well as other issues."
California's decision to close state parks met with fierce opposition including protests and rallies to protect the parks. Participants in a 260-mile trek from Bakersfield to Sacramento attended a rally at Colonel Allensworth State Historic Park as part of the "March for California's Future" to highlight how budget cuts have forced the closure of state parks throughout California, reports California Progress Report.com.
According to the Arizona Heritage Alliance, 2.3 million people visit state parks annually with 255 million dollars being spent that benefit the state while 44 million dollars goes towards federal, state and local taxes. The RV industry and Class A RV owners spend a substantial amount of their money each year while traveling on vacation. While budget cuts may be necessary, it might be more pertinent to take them from industries that don't bring in money to local economies.
"Class A RV owners may feel the loss initially, but will soon find other parks for recreation," says Scott Beaudry of Beaudry RV Company. "The danger is in the long term loss. If these parks do re-open there is no guarantee they will be able to recoup the tourists that once visited them."
For more information on Beaudry RV Company or current trends in the industry contact:
Scott Beaudry
Company: Beaudry RV Company
http://www.BeaudryRv.com
Phone: 520-239-5054
###