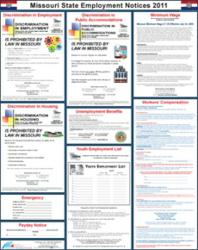 A child working at the age of 16 or younger must have a work certificate and provide other information to their employer.
Missouri (PRWEB) June 24, 2011
The Missouri Workers' Compensation organizes the programs to stake holders for workers who have been injured on the job or have been exposed to a disease in or out of employment. The Workers' Compensation gives the benefits to the injured employee that is entitled under the Missouri Worker's' Compensation law. The steps that the injured employee should follow are these five steps. The injured worker should first report the injury immediately to their employer and if they do not report it within 30 days, the ability to receive the Workers' Compensation will be taken away. The second step is that the employer must provide any medical treatment to the worker that will cure them from the injury. The employee can be entitled to temporary total disability benefits and permanent disability benefits, which is the third step. The fourth step is to resolve the case by contacting the employer if the employee believes that they did not receive all benefits. The Resolve Your Case (Claim) can be reviewed if the problem has not been solved and if the employee goes through the hearing and administrative law judge process, the employee has the right to file an application review within 20 days. The last step is to appeal the decision with the Labor and Industrial Relations Commission. These are the changes that have been done to the Missouri labor law posters and many other information that are required to be posted.
Every employer that has an employee working at the age of 16 or younger must keep for a period of not less than two years, premises of where the child is employed, work certificate, a name, address, and the age of the worker. Before the employee gets their work certificate, the employer must sign a statement of the intentions to employ the child's exact hours of the day, the number of hours per day, and the days per week which the child will be working. Young workers in the entertainment industry are required to take breaks and have rest periods. A youth worker can not work for more then 5 and a half hours without a meal break. Also a 15 minute break is required after each two hours. There are many things a employer must do in order for them to hire a youth and this is why the Youth Employment list is required to notice the employers and its requirements.
# # #