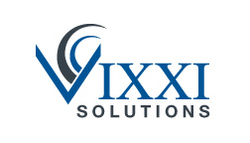 Our voice options are feature-rich and cost-effective; VIXXI's efficient and reliable underlying technology enables us to continue to deliver on these core service values
Englewood, CO (Vocus) September 21, 2009
CIMCO Communications, the largest privately held technology solutions provider in the Midwest, announced today that they have selected VIXXI Solutions, Inc. (VIXXI) to provide static ALI support for their wireline voice services. "Our voice options are feature-rich and cost-effective; VIXXI's efficient and reliable underlying technology enables us to continue to deliver on these core service values," said Margi Shaw, Chief Operations Officer.
CIMCO and VIXXI's relationship began in December 2008 with the implementation of VIXXI-Link, VIXXI's flagship end-to-end 911 solution for CIMCO's VoIP service, IP Talk. Confident with VIXXI's customer service and aggressive pricing, CIMCO began to investigate other ways that VIXXI might be able to meet their E911 needs. Static ALI is a critical part of CIMCO's wireline voice services, responsible for the maintenance of customer records in LEC databases, which are pulled for accurate caller information when a 911 call is placed.
To meet this vital service requirement, CIMCO selected VIXXI's static ALI product, VIXXI-ALI Plus, which leverages innovative technology to provide real-time address validation against multiple data sources and timely uploads to the appropriate LEC databases.
"CIMCO is an outstanding company with a reputation of excellence. We are pleased to be an integral part of both their VoIP and wireline voice solutions, providing optimal value and reliability in the critical E911 component of their service offerings, " said Christopher Camut, President and CEO of VIXXI Solutions.
About VIXXI Solutions, Inc.
VIXXI Solutions, the leading-edge nationwide E911 provider, covers the end-to-end architecture of emergency communications with patent-pending, IP-based technology. Offering customized solutions for legacy and next generation environments, VIXXI seamlessly supports multiple voice technologies on a single platform, quickly driving cost savings for customers and increasing the effectiveness of the nation's public safety system. For more information, see http://www.vixxisolutions.com.
About CIMCO Communications
CIMCO Communications has been providing advanced technology solutions to businesses nationwide for over 24 years. CIMCO combines its scalable, stable data and voice infrastructure with technologically diverse expertise to provide a broad suite of products and services. Customers experience the passion for extraordinary service in the responsible, knowledgeable and person-to-person way CIMCO meets their needs. For more information, see http://www.cimco.net.
###