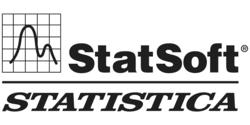 Before STATISTICA Enterprise was implemented on the production lines (2010), the data was collected manually and it took several days to collect and analyze it. STATISTICA Enterprise does this automatically, much faster, and in real time!
Tulsa, OK (PRWEB) June 16, 2011
STATISTICA Enterprise is being used by Delphi on their production lines to automatically collect real-time data to be analyzed. Before using STATISTICA, data was gathered and analyzed manually, which took several days. With STATISTICA Enterprise, it takes a fraction of the time.
Delphi is a leading global supplier of electronics and technologies for several industries. Delphi delivers real-world innovations that make products smarter, safer, and more powerful and efficient. STATISTICA Enterprise helps along the way.
STATISTICA Enterprise has been used at Delphi's diesel plants in many countries, including France and Romania, for more than 10 years. The program is used to gather and test quality data in the process control system. Technicians use the program to obtain a visual display of any possible drifts. These tests help the maintenance operators to adjust the manufacturing process according to the specifications.
Since Delphi has many Six Sigma projects as a part of its innovation and continuous improvement, it's imperative to analyze statistical data and to test products under various conditions. The results of these tests need to be interpreted statistically in order to determine the root cause of potential problems. Root causes of a problem can be easily identified utilizing STATISTICA Enterprise; therefore corrective actions can be implemented to eliminate them.
STATISTICA Enterprise is connected to Delphi's manufacturing database. The built-in query tools in STATISTICA retrieve records directly from the database for further analysis, saving the company significant time.
STATISTICA Enterprise delivers useful information continuously to the various individuals who are involved at all levels of business at Delphi. It adds a visual dimension to statistical processes control and helps users review key performance indicators without losing time accessing the data.
Contact:
Ginamarie Sconyers, Communications Specialist
StatSoft, Inc.
918-749-1119
http://www.statsoft.com/
###