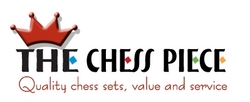 Stuart, Florida (PRWEB) April 21, 2009
The Triple-decker chess set is an innovative new Staunton chess set design recently launched by TheChessPiece.com the leading online chess designer and retailer. It is manufactured exclusively for TheChessPiece.com by their partners in India.
Launched and used on Board one at the recent American Open Chess Championships in Los Angeles and The North American Open in Nevada, it was also featured at the Western Class Chess Championships in Agoura Hills.
Fine luxury Staunton chess sets are usually supplied only as two sets of pieces with the white pieces typically being made of boxwood and the dark army being made of fine exotic woods like ebony or red sandalwood.
Anyone wishing to have an additional dark set of pieces would find themselves having to purchase an additional 'unnecessary' set of white boxwood pieces. At TheChessPiece.com, this first series of triple decker chess sets has a set of boxwood, ebony and red sandalwood pieces all carved at the same time and fully match each other. These three sets of chess pieces are stored in a unique three layer tray storage case which ensures all the pieces are kept safe and protected. The name triple decker is derived from the idea of a bus having three decks of passengers. In this case, three sets of chess pieces are stacked in three trays with in the luxury purpose-designed leather case.
The first of this series features the Alban chessmen and there will be several new designs to follow in the coming months. All sets are triple-weighted and are offered with additional queens.
###