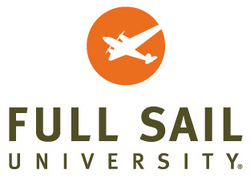 "As members of the global community, Full Sail University is proud to host the Stay Strong Japan benefit on our campus," said Garry Jones, President of Full Sail University.
Winter Park, FL (PRWEB) April 16, 2011
Full Sail University is proud to serve as the host location of an event benefiting those who have been affected by the devastating earthquake, tsunami, and continuing after-shocks in Japan. Entitled "Ganbare Nippon" (Stay Strong Japan) this cultural concert experience weaves music, storytelling and images to create a benefit that is inspired from tragedy, but guided by hope. This event will be held on Monday, April 18, 2011 at 6:30pm in the Full Sail Live venue.
Led and sponsored by a local group of Japanese nationals and former residents of the country, this fund-raising event has been organized to focus on humanity and the needs of the Japanese people in the face of this overwhelming natural disaster. Sponsors of the event have a suggested $10 donation per ticket and have committed that 100% of all donations go directly to the American Red Cross Japan Pacific Tsunami Relief Fund. Tickets are available at the Full Sail Live box office at 2:00pm on the day of the event.
The evening will begin with a reception that provides attendees the opportunity to share in the culture of Japan with live musical performances, Japanese costumes, and the dragon dance. Following the reception will be the benefit featuring a unique and emotionally driven experience combining elements of Japanese storytelling, inspirational music (featuring a Taiko drum group) and multimedia art. Artists and speakers include: ZEROtaiko, Nova Era, Wah Lum Kung Fu, and Japanese Storyteller Karin Amano.
"As members of the global community, Full Sail University is proud to host the Stay Strong Japan benefit on our campus," said Garry Jones, President of Full Sail University. "Our hearts go out to all who have been affected by these recent and devastating events and we are honored to host an evening that will help to raise awareness, while celebrating the strength and culture of Japan."
About Full Sail University:
Since 1979, Full Sail University has been an innovative educational leader for those pursuing careers in the entertainment industry. With over 34,500 alumni, graduate credits include work on OSCAR®, Emmy® and GRAMMY®-winning projects, best-selling video games, and #1 grossing U.S. concert tours. Full Sail's 191-acre campus and online education platform proudly welcomes over 13,000 students from 50 states and 49 countries. Full Sail currently offers a total of 37 Associate, Bachelor, and Master campus degree and online degree programs including: Computer Animation, Creative Writing for Entertainment, Digital Arts & Design, Digital Cinematography, Education Media Design & Technology, Entertainment Business, Film, Game Art, Game Design, Game Development, Graphic Design, Internet Marketing, Media Design, Mobile Development, Music Business, Music Production, New Media Journalism, Recording Arts, Recording Engineering, Show Production, Sports Marketing & Media, and Web Design & Development. Full Sail was named the 2008 "School/College of the Year" by the Florida Association of Postsecondary Schools and Colleges; The Harvard of Game Schools by Tips & Tricks Magazine; one of the top three New Media Schools by Shift Magazine; one of the Top Five Game Degree Programs in the world by Electronic Gaming Monthly; one of the Best Music Programs in the country by Rolling Stone Magazine; and one of the Best Film Programs in the country by UNleashed Magazine.
For more information about Full Sail, please visit http://www.fullsail.edu.
###