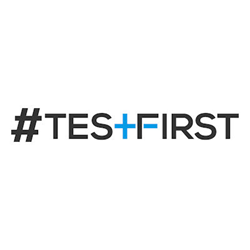 Knowing Results Gets Results
(PRWEB) September 12, 2017
The United States is in the midst of a STD epidemic. Many debate the causes of the recent increased spread of STDs: lack of formal sex education, decreased funding for social health programs, and increased popularity in dating apps encouraging casual sex.
Regardless of the reasons the statistics are stark. There are now 20 million new sexually transmitted infections every year. One in two sexually active people will get a STD by age 25. The newest super-gonorrhea strain is increasingly resistant to antibiotics and syphilis has made a comeback.
While the statistics are scary, there is good news. The STD epidemic is addressable. #TestFirst believes STDs are America's biggest epidemic no one is talking about. It aims to end the epidemic by bringing simple, relatable, and shareable solutions to ease the social stigma around sexual health conversations in STD testing.
The "Test First, Sex Later" campaign encourages individuals to not wait until after "it" happens. Asking a partner to test before becoming intimate can reduce the spread of STDs. #TestFirst's mobile-friendly site testfirst.info aids in bringing awareness to the STD problem along with shareable icebreakers to make it even easier to ask someone to get tested. #TestFirst provides options to order a test kit directly to the privacy of an individuals home.
#TestFirst believes the launch of testfirst.info offers a new approach to fight the stigma around sexual health. Please contact #TestFirst to help make a difference in ending the STD epidemic.