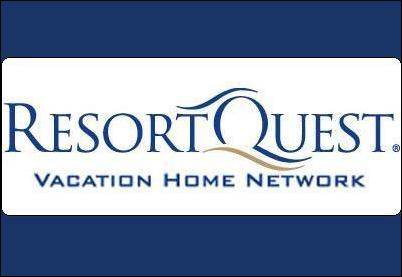 Steamboat is enjoying some of the best snow in the Rocky Mountains, the largest mid-mountain base of the major Colorado destination resorts, and a summit base that's approaching 100 inches
Steamboat Springs, Colorado (PRWEB) March 6, 2007
With over 24 feet of snow burying Ski Town USA, it's hard to imagine the Steamboat ski resort awash with wildflowers, rolling fairways and a raging river perfect for kayaking and tubing. Over the last five days in February a series of storms dropped nearly five feet of fresh Champagne Powder snow.
ResortQuest is offering variety of Steamboat Springs accommodations for the summer season, especially for renowned summer event weekends including Steamboat Marathon, 24 Hours of Steamboat Mountain Bike Race, Steamboat Mustang Round-up, Steamboat Ride the Rockies, Tour De Steamboat, Steamboat Wine Festival, Balloon Rodeo and many more! The new Delta nonstop flights are available for booking, along with all-inclusive resort packages, through ResortQuest Steamboat Vacation Rentals who can be contacted at (866) 634-9616
"Steamboat is enjoying some of the best snow in the Rocky Mountains, the largest mid-mountain base of the major Colorado destination resorts, and a summit base that's approaching 100 inches," said Andy Wirth, vice president of sales & marketing for Steamboat Ski & Resort Corporation. "February has been one of those months that you hear about for weeks to come," continued Wirth. "The local red-blooded powderhounds are even starting to get tired, and, we still have a month and a half to go."
Despite these epic conditions, hikers, bikers, golfers and runners are already excited about Steamboat's renowned summer activities and events. To add to the enthusiasm, traveling to Steamboat in the summer just got even easier! Beginning June 8th, Delta Air Lines will launch new twice daily nonstop jet service from Salt Lake City (SLC), into the Steamboat/Hayden Airport (airport code: HDN) for the 2007 summer season.
Steamboat/Hayden (HDN) Airport is just 22 miles/35kms from downtown Steamboat. Once passengers touch down, they'll set foot in a brand new, ultra-spacious $18 million terminal facility.
In Steamboat, ResortQuest luxury vacation rentals are accompanied with premier guest services including Steamboat's only on-call, door-to-door shuttle service, 24-hour front desk service, daily housekeeping and Wine and Cheese Welcome receptions.
About ResortQuest
ResortQuest, one of the nation's leading vacation rental hospitality and resort real estate companies, provides a one-stop resource in North America's premier resort destinations, ResortQuest.com. ResortQuest is the largest marketer and management company of vacation condominiums and leading vacation rentals in the U.S. and Canada, based on a portfolio of nearly 17,000 properties, from Hilton Head rentals to a Destin resort, with a combined real estate value estimated at approximately $7 billion. ResortQuest Real Estate is one of the nation's leading real estate companies focusing exclusively on resort properties, offering superior brokerage services in the country's premier beach, ski and golf destinations. ResortQuest employs more than 4,000 people and is owned and operated by Gaylord Entertainment Co. (NYSE: GET), one of the largest and fastest growing companies in the hospitality and entertainment industries, based in Nashville, Tenn., that also owns and operates Gaylord Hotels and the Grand Ole Opry. For more information, visit ResortQuest.com or GaylordEntertainment.com.
# # #