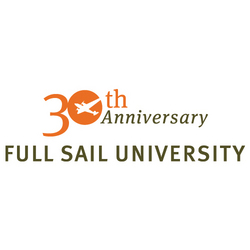 You Can Make it Happen: A Nine-Step Plan for Success.
Winter Park, FL (PRWEB) July 24, 2009
Full Sail University (http://www.fullsail.edu), is honored to welcome businessman, educator and speaker, Stedman Graham, to serve as an Adjunct Professor to students at Full Sail University within the Behavioral Science core curriculum. Students will be taught Graham's acclaimed program, "You Can Make it Happen: A Nine-Step Plan for Success."
In this nine-step program, Graham's message focuses on self-awareness and personal performance as the best way to achieve optimal results. The process is a systematic approach to organizing and advancing life goals and ambitions, while helping individuals to clearly understand who they are, and on the basis of this understanding, to help them become equipped to create a vision for their lives that encompasses their passions and strengths. The process then guides them, step-by-step, in creating a plan for how to go about achieving their life's vision.
In addition to this program, Graham conducts training with corporations, organizations and nonprofits on the topics of maximizing leadership, achieving success, growing a business, embracing diversity, achieving optimal health, and personal and professional branding.
"I am honored to be a part of the Full Sail faculty," said Graham. "It is a pleasure to collaborate with an organization with deep integrity and leadership, and which positively impacts the lives of young people. I am pleased to share my Nine-Step Success Process with the students. My intention is to heighten awareness regarding the fact that individuals hold the power to their success or failure - that they create their own lives and futures. The social and emotional learning we provide, shows people how to tap into their potential and keep it growing by focusing on the possibilities for success."
Throughout his career history, Graham has also authored ten books, including two New York Times bestsellers, You Can Make It Happen: A Nine-Step Plan for Success and Teens Can Make It Happen: Nine Steps to Success.
"Full Sail is incredibly proud to have Stedman join our elite group of experienced and passionate educators to teach the students we serve," said Garry Jones, President of Full Sail University. "We believe that Stedman's Nine-Step Success Process will not only enhance the skills and focus the talents of our students, but will also inspire their ideas and maximize their incredible potential."
About Full Sail University:
Since 1979, Full Sail University, located outside of Orlando, FL, has been an innovative educational leader for those pursuing careers in the entertainment industry. With over 32,000 alumni, graduate credits include work on OSCAR®, Emmy® and GRAMMY®-winning projects, best-selling video games, and the #1 grossing U.S. concert tours. Full Sail's 190-acre campus and online education platform proudly welcomes over 7,000 students from 50 states and 65 countries.
Full Sail currently offers a total of 24 degree programs including: Associate of Science Degree in Graphic Design; Bachelor of Science Degrees offered in Computer Animation, Digital Arts & Design, Entertainment Business, Film, Game Art, Game Development, Graphic Design, Internet Marketing, Music Business, Recording Arts, Show Production and Web Design & Development; and Master of Science Degrees in Education Media Design & Technology, Game Design, Entertainment Business, and Internet Marketing; and a Master of Fine Art in Media Design.
Full Sail was most recently named the 2008 "School/College of the Year" by the Florida Association of Postsecondary Schools and Colleges. The university has also been previously named: The Harvard of Game Schools by Tips & Tricks Magazine; one of the top three New Media Schools by Shift Magazine (alongside the Massachusetts Institute of Technology and New York University); one of the Top Five Game Degree Programs in the world by Electronic Gaming Monthly; one of the Best Music Programs in the country by Rolling Stone Magazine; one of the Best Music Business Departments in the Schools That Rock: The Rolling Stone College Guide; and one of the Best Film Programs in the country by UNleashed Magazine.
For more information about Full Sail, please visit http://www.fullsail.edu.
###