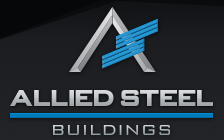 We are always trying to teach our kids the importance of treating our environment with respect
Fort Lauderdale, FL (PRWEB) April 02, 2013
Allied Steel Buildings is the preferred choice globally for customized pre-engineered steel buildings because of their high-quality products, innovation, affordable steel building prices, and dedication to one-on-one customer service. Allied's exceptional performance has garnered an abundance of media attention. They have been named one of "The World's Most Innovative Companies" by Business Week Magazine. Allied takes pride in the fact that it is the most qualified company in the pre-engineered building sector. Their unwavering focus on engineering allows them to reduce the price of their metal buildings without neglecting the integrity of their design.
Despite this expansive recognition, many people still remained ignorant of an important benefit of owning a steel building – the environmental friendly nature of these buildings. For this reason, AlliedBuildings.com launched a campaign to educate the public about its 'green' structures. All their steel buildings meet LEED (Leadership in Energy and Environmental Design) requirements for energy efficiency. By utilizing prismatic skylights, Allied steel buildings are able to deliver a great deal of natural light to interior spaces, eliminating the need for artificial light (and high electricity bills) during the day. The buildings also feature cool colors on the metal roofing. This results in energy savings for an economic and environmental standpoint. Moreover, the cool color roof panels are comprised of about a third recycled materials. The cool color roof panels are also completely recyclable. Allied buildings also incorporate insulated panels into their engineering, which meet U.S. Green LEED Green Building Rating System requirements.
"We are always trying to teach our kids the importance of treating our environment with respect, and so when it was time for us to build a new gymnasium for our school, we thought, what better way to set a good example for our kids? It definitely didn't hurt that because of its green properties, this building has a decreased operating cost of almost 10%," explained Rhonda, the director of the school board in Sonoma County, California.
To learn more about Allied Steel Buildings, visit them online at AlliedBuildings.com or call 1-877-997-8335.