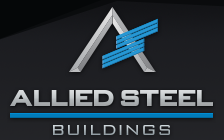 Allied Steel was able to decrease operating costs of their buildings by 9% and increase building value by almost 8%.
Fort Lauderdale, FL (PRWEB) April 01, 2013
Allied Steel is at the forefront of the prefab building industry. With a distribution base in more than three dozen countries, AlliedBuildings.com is the top choice for custom designed steel building kits. Allied offers the full gamut of services that clients need to make their dream project a reality, including: design, engineering, fabrication, delivery, and construction management. Their success is based in their in house customer service team, and their drive to succeed through innovation. Their buildings meet all local code buildings and are eco-friendly. Allied Buildings caters to a wide range of clients – from governmental agencies and corporations, to small town churches and schools in Africa.
Despite their wide reach, many potential customers are unaware of the economic benefits that Allied steel buildings can afford them. AlliedBuildings.com launched an informational marketing campaign to educate the general public about the tax credits that could be available to them because Allied steel buildings meet all LEED (Leadership in Energy and Environmental Design) requirements for energy efficiency. Utilizing recycled steel, cool color roof panels, insulated panels, skylights, and solar panels, Allied Steel was able to decrease operating costs of their buildings by 9% and increase building value by almost 8%. But some of the most important financial opportunities Allied buildings provide are the tax breaks. Consequently, Allied produced a webinar to acquaint clients (potential or past) about the energy tax credit. Topics covered in the video included the non-business energy property tax credit, the Business Energy Investment Tax Credit, and how to investigate state tax credits. Participants felt very grateful for and happy about the information. "For our new home, I was investigating eco-friendly measures we could take because my wife is very concerned with being green. But we are eligible for a tax break because of these buildings? That seems like a no-brainer," explained Ben from Connecticut.
To learn more about the numerous possibilities premanufactured steel buildings has for you, contact Allied Steel Buildings today 877.997.8335, or visit AlliedBuildings.com.