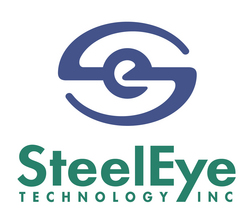 SteelEye remains committed to meeting the highest levels of availability customers need for evolving business requirements
Menlo Park, CA (PRWEB) September 21, 2009
Menlo Park, CA - September 21, 2009 (PRWEB) - SteelEye Technology, Inc. (steeleye.com), a leading provider of business continuity and disaster recovery solutions for multi-vendor IT infrastructures, and Alstom Transport, a global leader in equipment services for power generation and rail transport, today announced the deployment of SteelEye® LifeKeeper® for Linux to protect mission-critical applications of the maintenance system services for Beijing Metro Line 2, a rapid transport rail network serving the urban and suburban districts of Beijing. The goal of this implementation is to control and manage high availability and potential faults to ensure the continuous availability of maintenance services for the Chinese capital's two essential metro lines.
SteelEye LifeKeeper for Linux was selected by Alstom Transport as a proven Linux environment virtual solution, offering continuous availability of the Bejing Metro system. A software application that ensures the continuous availability of applications and data by creating a fault resilient environment for virtual machines, SteelEye LifeKeeper monitors applications to ensure that any fault is automatically detected and rectified while maintaining uninterrupted services.
"We implemented SteelEye LifeKeeper for its simplicity of use and its efficiency," said Maurice Guizard, R&D Manager for Alstom Urbalis platform centralised maintenance. "High availability is key for the maintenance of modern transport systems. As there isn't much staff on the ground to understand and take action, an efficient centralized system needs to be available. With LifeKeeper, our software applications and databases are centralised and managed 24/7 to ensure that an alert will be sent to the most skilled individual to resolve an issue."
SteelEye LifeKeeper guarantees continuous operations of the Alstom maintenance system reaching a 99.995 percent uptime rate for business critical maintenance applications. In addition, failover capabilities provide a service window for maintenance to be conducted on the first server while the second server continues to operate, which means Alstom can plan for a maximum downtime of only two minutes. The SteelEye solution also enables fault diagnostics to be sent remotely to operators making it no longer necessary for the Alstom team to ask operators to proactively check each deployed server individually.
The solution was distributed by iO Partner, an authorized SteelEye solution centre in France, and configured by Adelux. Given the success of LifeKeeper in China, Alstom plans to continue working with iO Partner to replicate the Beijing Metro implementation in future metro projects in Europe, Asia and South America.
"The fact that Alstom chose to integrate SteelEye LifeKeeper within a highly complex urban transport infrastructure project demonstrates Alstom's confidence in SteelEye for its reliable solutions and the quality of its deployment and technical support," said François Samarcq, managing director of iO Partner.
"SteelEye remains committed to meeting the highest levels of availability customers need for evolving business requirements," said Bob Williamson, executive vice president of product management for SteelEye. "This includes ensuring business continuity and high availability for a critical component of the transport system, such as Beijing Metro, as well as offering ease of configuration to scale to changing customer requirements."
SteelEye's LifeKeeper maintains the high availability of clustered Linux systems by monitoring system and application health, maintaining client connectivity and providing uninterrupted data access. For more information visit steeleye.com.
###
About SteelEye Technology, Inc:
SteelEye is the leading provider of data and application availability management solutions for business continuity and disaster recovery for Windows, Linux and virtual platforms.
The SteelEye family of data replication, application protection, high-availability clustering and disaster recovery solutions are priced and architected to enable enterprises of all sizes to ensure continuous availability of business-critical applications, servers and data.
To complement its software solutions, SteelEye also provides a full range of high-availability consulting and professional services to assist organizations with the assessment, design and implementation of solutions for ensuring high availability within their environments. For more information about SteelEye, please visit steeleye.com.
© 2009 SteelEye Technology, Inc., All rights reserved. SteelEye, SteelEye Technology, LifeKeeper and SteelEye DataKeeper and associated logos are registered trademarks or trademarks of SteelEye Technology, Inc. and/or its affiliates in the United States and/or other countries. All other trademarks are the property of their respective owners.
About Alstom Transport:
With sustainable transport in mind, Alstom Transport develops and offers the most complete range of systems, equipment and service on the rail market.
Alstom Transport is capable of managing an entire transport system, from rolling stock to signalling and infrastructure, as well as offering turnkey solutions. In 2007-2008, Alstom Transport's turnover was €5.5 billion and its orders increased by 39% over the previous financial year.
Alstom Transport is present in over 60 countries and has 26,000 employees. The company recruited 4,000 people worldwide in 2007, including 1,500 engineers and executives.
About iO Partner:
iO Partner is the Distributor and Competence & Support Center of SteelEye for France, Benelux and Africa.
iO Partner is a value added reseller specializing in security softwares, high availability, data replication and traffic optimization for Linux and Windows environments. For more information about iO Partner, please visit http://www.iOPartner.com.
Configuration Notes to editors:

SteelEye LifeKeeper for Linux
2 Dell servers for Linux Red Hat 4 + cluster Raid 5 array with 4 disks
For more information, contact Christina Lau Tam at (303) 752-3552 ext. 226.
###