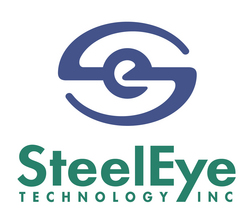 San Mateo, CA (PRWEB) April 11, 2010
SteelEye Technology, Inc. (steeleye.com), a leading provider of business continuity and disaster recovery solutions for multi-vendor IT infrastructures, today announced the hiring of two senior executives to expand its global sales efforts.
Scott Armour has joined SteelEye as executive vice president, worldwide sales, supervising all global field activities for the company. David Feltham became director of EMEA sales for SteelEye, overseeing management of direct sales efforts and sales activities conducted through the company's resellers in Europe. Armour will be based at SteelEye's new corporate headquarters in San Mateo, Calif., and Feltham is located in Roydon, northeast of London, in the United Kingdom.
"SteelEye continues to see significant growth in overseas sales, thanks in large part to the success of our international reseller partners. We also see continued strong growth for our U.S. sales. As we expand our sales efforts both domestically and internationally, and help our reseller partners grow their businesses, we need seasoned sales professionals who understand the challenges and opportunities of our industry. Scott and David will help us accomplish our growth goals," said Nobuo Kita, president and CEO, SteelEye Technology. "Adding these two experienced sales veterans to the SteelEye team accelerates our ability to expand sales and help our reseller partners achieve success."
Armour has more than 20 years of experience in technology sales, marketing, operations and management. Armour most recently served as senior vice president, Americas, at BEA Systems, managing field operations and engineering, sales, marketing and finance for the company's Americas operations. Armour also has worked for IBM, Sun Microsystems, Sphera Software and other early stage software ventures.
Feltham has more than 15 years experience working in the business continuity and disaster recovery, IT, sales and financial markets. A large part of this time was spent at EMC Computer Systems with other sales roles at Juniper Networks and Neverfail Group. Feltham is based in London.
About SteelEye Technology, Inc.:
SteelEye is the leading provider of data and application availability management solutions for business continuity and disaster recovery for Windows, Linux and virtual platforms.
The SteelEye family of data replication, application protection, high-availability clustering and disaster recovery solutions are priced and architected to enable enterprises of all sizes to ensure continuous availability of business-critical applications, servers and data.
To complement its software solutions, SteelEye also provides a full range of high-availability consulting and professional services to assist organizations with the assessment, design and implementation of solutions for ensuring high availability within their environments.
For more information about SteelEye, please visit steeleye.com.
© 2010 SteelEye Technology, Inc., All rights reserved. SteelEye, SteelEye Technology, LifeKeeper and SteelEye DataKeeper and associated logos are registered trademarks or trademarks of SteelEye Technology, Inc. and/or its affiliates in the United States and/or other countries. All other trademarks are the property of their respective owners.
For more information, contact Michael Hopkins, VisiTech PR, at (303) 752-3552 ext. 230.
###