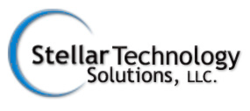 "Moving to a single, seamless processing environment is extremely important to us," states Kate Asbeck, Senior Vice President and Chief Financial Officer
Stroudsburg, PA (PRWEB) June 09, 2011
Stellar Technology Solutions LLC, http://www.stellartechsol.com, a leading provider of web-based philanthropic management software, today announced that The Cleveland Foundation has selected Stellar's iPhi Product Suite® as its next generation enterprise technology solution.
The newly selected iPhi integrated philanthropy solution will consolidate disparate data and processes into a single, streamlined operational infrastructure for staff and will provide real-time, self provisioning portals for the Foundation's donors, grantees, and board/committee members.
The Cleveland Foundation will implement iPhi CoreEnterprise™, iPhi DonorView™, iPhi GranteeView™ and iPhi Board/CommitteeView™. To further enhance staff efficiency and information access, Stellar and the Foundation will collaborate to create two new real-time information views, the iPhi Program OfficerView™ and the iPhi Development OfficerView™.
"Moving to a single, seamless processing environment is extremely important to us," states Kate Asbeck, Senior Vice President and Chief Financial Officer, "in order to achieve the efficiencies and economies of scale necessary in the current and anticipated future business environment. The Foundation is using this important opportunity to rethink our internal processes and to achieve seamless automation of previously manual or semi manual processes."
Stellar's iPhi Product Suite® will provide The Cleveland Foundation with a single end-to-end, web-based SaaS (Software as a Service) platform that spans Donor Relations, CRM, Gifting and Granting, Competitive/Scholarship, Accounting/Finance, Fund Management, Investment Management/Fund Unitization and dynamic real-time Web Portals for donors, grantees, board/committee members, and Foundation development/program officers.
"We are impressed with Stellar's technology architecture which will enable the staff to use a single operations platform," adds Jim Bickel, Director of Information Technology. "The ability to extend dynamic informational views to our donors, grantees, key staff officers and other constituents was an important factor in our decision. Stellar's unique fund management and accounting components are fully automated and will help to save staff time."
"We are honored that The Cleveland Foundation has selected Stellar's iPhi Product Suite® as their next generation platform," commented Bryan Mileger, Stellar's President & CEO. "We look forward to providing the technical infrastructure to facilitate expansion of the Foundation's philanthropic mission and initiatives."
About The Cleveland Foundation
Established in 1914, the Cleveland Foundation, http://www.clevelandfoundation.org, is the world's first community foundation and the nation's second largest today, with assets of $1.9 billion and 2010 grants of nearly $87 million. The foundation improves the lives of Greater Clevelanders by building community endowment, addressing needs through grantmaking, and providing leadership on vital issues. The foundation proactively directs two-thirds of its flexible grant dollars to the community's greatest needs: economic transformation, public-school improvement, youth development, neighborhoods, and arts advancement.
About Stellar Technology Solutions LLC
Stellar Technology Solutions, LLC, http://www.stellartechsol.com, is a leading provider of integrated enterprise level philanthropic management software for charitable organizations and for financial institutions providing services to nonprofit organizations. Stellar's iPhi CoreEnterprise® and iPhi Participant Accounting Operations Platform® administer over $12 billion in assets for some of the largest and most well-respected Community Foundations, Religious Endowment Philanthropies and Commercially Sponsored Donor Advised Fund, Planned Giving and Endowment Programs in the nation.
###