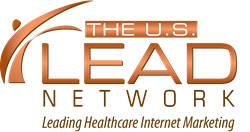 US Lead Network offers an incredible turnkey campaign for stem cell therapy marketing with exclusive territories available!
Phoenix, Arizona (PRWEB) January 20, 2016
The top regenerative medicine marketing company in America, US Lead Network, is now offering a pay for performance stem cell therapy marketing program. The regenerative medicine marketing programs are turnkey and include online campaigns focused on the practice's desired target market. Call (877) 791-6466 for more information and a complimentary thirty minute consultation.
Regenerative medicine has become mainstream in orthopedics and pain management, with immense potential for relief from treatment. Healthcare practices may dramatically increase revenue by adding regenerative medicine into the practice. This may include PRP therapy, bone marrow, fat or amniotic derived stem cell therapy.
US Lead Network has developed a comprehensive stem cell therapy marketing program that includes over five online methods along with print collateral to acquire patients for treatment. In addition, the company offers physician training and a network of collaborating doctors to discuss treatment options.
It can be difficult for a practice to acquire patients in the target market for regenerative medicine, as mostly it is an out of pocket expense. US Lead Network has an answering service to vet the callers. Marketing for stem cell therapy is offered with exclusive territories, with nationwide campaigns being offered.
To find out more about the top medical marketing for stem cell therapy with US Lead Network, call (877) 791-6466.