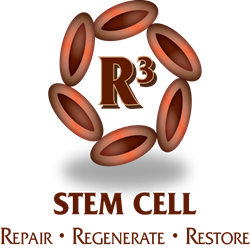 Stem Cell Therapy for Back Pain in La Jolla helps most patients avoid surgery and achieve pain relief!
La Jolla, California (PRWEB) May 31, 2016
R3 Stem Cell's Center of Excellence in La Jolla is now offering stem cell therapy for back pain. The treatment is offered by Board Certified providers and provides for back pain relief and helps patients avoid surgery. Call (888) 828-4575 for more information and scheduling.
Back pain affects ninety percent of individuals at some point, with an unfortunate few ending up with chronic pain. Stem cell therapy offers the potential for disc repair and regeneration of cartilage involved in arthritis.
The treatments involve one of several options. The first option is platelet rich plasma therapy, also known as PRP therapy. The treatment involves a simple blood draw, and then it is spun to concentrate the platelets and growth factors. Studies have shown PRP therapy works very well for degenerative disc disease.
A second option is bone marrow derived stem cell treatment, which involves harvesting from the patient's hip area. A third option is adipose derived stem cell treatment.
The last option is amniotic stem cell therapy. The fluid comes from consenting donors after a scheduled c-section. The fluid is processed at an FDA regulated lab, and the baby is unaffected.
Stem cell therapy for back pain is offered as an outpatient, with minimal risk involved and exceptional outcomes being seen. Along with the La Jolla and San Diego stem cell clinic, there are additional locations in Orange and Upland Ca. Call (888) 828-4575 for more information and scheduling with stem cell therapy San Diego trusts.