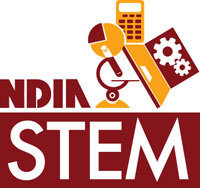 The inability to hire a security-clearable, adequately educated work force of scientists, technologists, engineers, and mathematicians will be the single most economically crippling issue facing the US defense industrial base in the coming decades
Arlington, VA (PRWEB) July 22, 2008
The National Defense Industrial Association (NDIA) has endorsed H.R. 6104 and its senate companion S. 3047, The Enhancing Science, Technology, Engineering, and Math Education Act of 2008 in letters to the House and Senate leadership, and to the chairs and ranking members of the Senate Committee on Health, Education, Labor and Pensions, as well as the House Committee on Education and Labor. This act is intended to coordinate and enhance STEM education programs at the Federal level and empower states to better address the critical needs of their STEM education systems.
"The inability to hire a security-clearable, adequately educated work force of scientists, technologists, engineers, and mathematicians will be the single most economically crippling issue facing the US defense industrial base in the coming decades," said retired Air Force Lieutenant General Larry Farrell, president and CEO of NDIA, the Arlington, VA based trade association. "It is because of this substantial challenge that NDIA has formed a National Security STEM Workforce Division to research how the Association can help address this challenge."
The National Academies report, Rising Above the Gathering Storm: Energizing and Employing America for a Brighter Economic Future, supports the anecdotal accounts provided by many of NDIA's over 1450 corporate members, who are already struggling to fill positions for both engineers and technical machinists. Research indicates that the annual number of US engineering degrees granted has fallen 20% since peaking in 1985, and that a staggering 50% of all US doctoral engineering degrees are granted to individuals ineligible for the security clearances necessary for employment in the defense industrial workforce. NDIA has already supported initiatives to address these problems, including the endorsement of Project Lead the Way, FIRST Robotics, DoD STARBASE and the Society of Manufacturing and Engineers Education Foundation. Further, the Association is a part of several active coalitions on this issue, including the STEM Education Coalition, Tapping America's Potential, and the Business Coalition for Student Achievement.
###