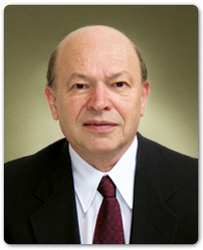 San Diego, CA (PRWEB) June 11, 2010
Stemedica Cell Technologies, Inc., a leader in adult stem cell research and manufacturing, announced today the appointment of Lev Verkh, PhD as Chief Regulatory and Clinical Development Officer. Dr. Verkh will be responsible for managing all regulatory activities and clinical trials on behalf of the company. "Dr. Verkh brings over twenty years of international regulatory and clinical trial experience to Stemedica," said Dr. Nikolai Tankovich, Stemedica's President & Chief Medical Officer. "We are confident that his contribution to our mission to bring innovative products to patients, following FDA guidelines, will be significant."
Dr. Verkh's clinical and regulatory experience includes working for Pfizer, Baxter Bio Sciences, the Alliance Pharmaceutical Corporation and the Alpha Therapeutic Corporation. He has directed national and multi-national Phase I, II, III and IV clinical trials in such areas as cardiology, oncology, peripheral artery disease, hematology, blood disorders and imaging methods. He is author or co-author of over 40 peer-reviewed publications. Through his efforts and the efforts of his teams, he has received FDA approval for several products that are currently on the market. "I am honored to be joining Stemedica's management team," said Dr. Verkh, "and am excited to work with the company's leading-edge stem cell technology."
In addition to directing Stemedica's clinical trials within the United States, Dr. Verkh will be assisting foreign regulatory agencies to establish guidelines for stem cell technologies in medicine. He will also assist in organizing and supervising clinical trials outside the United States utilizing Stemedica technology.
"With the rapid advancement of clinical application and development of adult stem cell technologies around the world, the addition of Dr. Verkh is essential to our long-term growth plan", said Maynard Howe, PhD, Stemedica's Chief Executive Officer. "Stemedica is working closely with government leaders, scientists and clinicians to establish and promote best scientific practices in the emerging field of stem cell research and therapy."
About Stemedica Cell Technologies, Inc.
Stemedica Cell Technologies Inc. (http://www.stemedica.com) is a specialty biopharmaceutical company that is committed to the development and manufacturing of best-in-class allogeneic adult stem cells and stem cell factors for use by approved research institutions and hospitals for pre-clinical and human stem cell clinical trials. The company is currently developing regulatory pathways for stroke and wound repair. Stemedica is headquartered in San Diego, California.
Media Contact for Stemedica: Dave McGuigan at dmcguigan (at) stemedica(dot)com
# # #