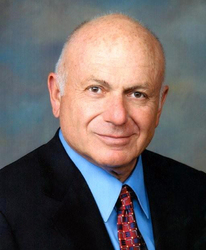 We are fortunate to have someone of Dr. Marlon's experience, expertise and stature joining our Board. He brings first hand experience to our Board as a physician and as a prominent business leader within the health care industry for the past thirty seven
San Diego, CA (PRWEB) December 1, 2009
Anthony M. Marlon, MD was elected to the Stemedica Cell Technologies, Inc. ("Stemedica") Board of Directors at the Company's November 20th Board Meeting. Roger J. Howe, PhD, Executive Chairman for Stemedica made the announcement, "We are fortunate to have someone of Dr. Marlon's experience, expertise and stature joining our Board. He brings first hand experience to our Board as a physician and as a prominent business leader within the health care industry for the past thirty seven years."
Dr. Marlon was Chairman of the Board and Chief Executive Officer of Sierra Health Services, Inc. ("Sierra"), a publicly traded healthcare company headquartered in Las Vegas, Nevada. Founded in 1984, Sierra was a diversified managed healthcare company that provided and/or administered benefit plans for employers, government programs and individuals predominately in Nevada. Sierra was comprised of a family of health-related subsidiaries including Health Plan of Nevada, Nevada's largest health maintenance organization (HMO). In February of 2008, Sierra and its subsidiaries became part of United Healthcare where he was asked to serve as a consultant through February of this year.
Dr. Marlon was a member of the Board of Directors of America's Health Insurance Plans (AHIP), and remains a Board Member of the Nevada Development Authority and the University of Nevada Las Vegas (UNLV) Foundation. In 1992, Dr. Marlon was appointed to the Federal Task Force on Long Term Health Care Policies. For thirteen years, Dr. Marlon's leadership skills were called on as a member of the Government Affairs Committee of the Las Vegas Chamber of Commerce. "Dr. Marlon provides Stemedica with an expertise in health care development, regulatory approval processes and insurance reimbursement models that is unparalleled," said Maynard A. Howe, PhD, Stemedica's Vice Chairman & CEO. "Anthony will be invaluable to both our Board and our Senior Management as we help to pioneer regulatory and reimbursement models for countries around the world."
Dr. Marlon was born in New York City. He attended the College of the Holy Cross in Worcester, Massachusetts where he received a Bachelor of Science degree in 1963. He earned his Doctor of Medicine degree at State University of New York in 1967. At Stanford University Hospital in Palo Alto, California, he served as a medical intern from 1967-1968; as an internal medicine resident from 1968-1970; and as a Cardiology Fellow from 1970-1972. Dr. Marlon moved to Las Vegas in July of 1972 and was affiliated with University Medical Center as Chief of the Division of Cardiology. Dr. Marlon has been a speaker for various medical institutions, universities, and health groups and has written numerous cardiology related articles for medical publications.
About Stemedica Cell Technologies
Stemedica Cell Technologies Inc. (http://www.stemedica.com) develops and manufactures allogeneic adult stem cells sold worldwide for research and clinical purposes. Stemedica is headquartered in San Diego, California.
For more information regarding this Media Release or Stemedica Cell Technologies, contact Dave McGuigan at dmcguigan (at) stemedica.com.
###