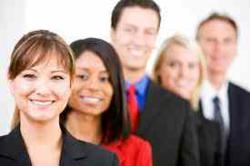 One student increased his SAT math score by nearly 45%...and a new immirant is on track to increase his science and math scores by over 30%...this makes it worth it.
Los Angeles, CA (PRWEB) October 23, 2012
The solution to America's education woes may be a four-letter word—STEM. It's been a steady drumbeat within education circles and the media for the last several years; strengthened science, technology, engineering, and mathematics curricula are imperative to maintaining the nation's dominance, and preparing it to maximize the opportunities of the 21st century. The Stimulus Effect has heeded the call. Since the summer of 2012, the company has been expanding customized online and in-person tutoring services in subjects from differential equations, to thermodynamics, to C++ to solid results. However, the company needs one thing to keep it going—a larger team.
"The Stimulus Effect has been experiencing significant growth over the last year, particularly with regard to science, technology, engineering, and math services," says Arziki Phenyo, The Stimulus Effect's founder. "However, there has been a pronounced need in advanced math and science subjects--C++ and organic chemistry in particular--in which professionals and students can excel with the proper guidance. Therefore, the focus has been on building a team—comprised of qualified STEM professionals from across the United States—who can serve as educators. Bringing these talented individuals on is critical to keeping the progress going."
The organization feels that the following people will help it continue to guide STEM students to success:

High achievers with post-secondary degrees in science, IT,
engineering, and mathematics

Those with proven records of effective communication with colleagues and
students (including those with basic or elementary skills)

Patient, hardworking, and dedicated individuals who want to give back to
their communities, and grant students the skills needed to excel through a
dynamic, complex future

Curious professionals and students who are willing to expand their skills, be
challenged, and learn along with clients

Individuals who want to play a critical role in helping students and ambitious
professionals redefine possibilities, and define their genius through
customized, rigorous education
In return, private educators can expect competitive pay, a supportive work environment, and advancement opportunities within a fast-growing company.
Professionals on The Stimulus Effect's staff have already gained from helping students increase their STEM performance, and just as importantly, build their confidence. "The most rewarding this is seeing students realize what they can do, when they thought it was impossible before," says Shon, a math and science educator for The Stimulus Effect located outside of Dallas, TX. "One student increased his SAT math score by nearly 45% in less than two weeks of tutoring, and a student—a new immigrant—is on track to increase his science and math scores on the ACT by over 30% after a month of tutoring. This makes it worth it." Aside from the strong increases in higher math and science subjects, the company has experienced a 32% increase in elementary-math achievement, and a 39% increase in high-school-science achievement, particularly in biology, chemistry, and physics.
"The company can do even better," says Phenyo. "The next few years are particularly crucial, most importantly for students, but also for the company. An organization's success can only be measured by the team pursuing those objectives. Having a leading-edge team of talented, focused, and skilled professionals will allow The Stimulus Effect to meet—and even exceed—those goals." The Stimulus Effect understands the people they need to move forward. It's just a matter of finding them.