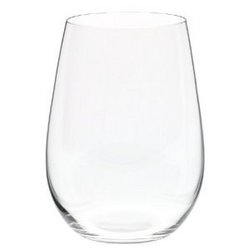 Stemless Glasses are the latest revolution among the premier European glassware companies and StemlessGlasses.com stocks every available stemless glass.
Saint Paul, MN (PRWEB) April 15, 2010
ClicktoShop LLC announced today the launch of http://www.stemlessglasses.com, the company's newest shopping site focused on stemless wine glasses.
The site was conceived after a shopping trip by a ClickToShop team member who was frustrated by the lack of selection when shopping for stemless glassware at a local brick and mortar store. "They only carried three styles of stemless wine glasses and I knew there were more available," said Brendan McCarthy, of ClicktoShop LLC. He was disappointed by the lack of choices in local stores and online leading to the purchase of the domain name that night.
StemlessGlasses.com lets consumers decide which style of stemless wine glass fits their taste, style and budget as red, white, Champagne, martini, and plastic glasses are available ranging in price from a few dollars to almost $80.
Why Stemless? Stemless glassware is a trend that has been growing in popularity since its inception in 2004 when glass maker Riedel Crystal introduced the "O" series of lead-free Riedel stemless glasses. The "O" was designed to complement grape varietal ranging from Chardonnay to Pinot and still maintain their ability to enhance the flavors and aromas of the wines they were designed for.
About ClickToShop LLC.
Based in Minneapolis, MN, ClickToShop LLC operates a portfolio of specialized online stores offering an extensive selection of home goods including outdoor furniture, holiday decorations, barware, decor and more!
# # #