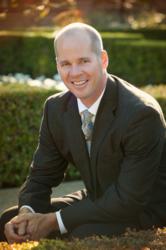 Steve's successful 20-year career has been based on taking unique, challenging cases and, with his expertise and dedication, obtaining fair compensation for his clients.
San Diego, CA (PRWEB) February 02, 2012
Estey Bomberger founding partner Stephen Estey will receive the prestigious "Trial Lawyer of the Year" award by Consumer Attorneys of San Diego (CASD), during the 2012 Annual Awards and Installation Dinner at the U.S. Grant Hotel in downtown San Diego, 5 p.m., Friday, February 17, 2012. The Consumer Attorneys of San Diego is an organization of trial lawyers whose focus is to preserve and protect the legal rights of consumers. Each year the organization chooses one attorney to receive the award, which is the highest award possible for a San Diego trial attorney.
After winning the largest single plaintiff verdict in a sexual abuse case ever awarded in the nation in August 2010 ($30 million in Doe v. Giarretto, Santa Clara County, Case No. 106CV070642), Stephen Estey went on to have another winning year in 2011.
In July, after arbitration, Estey received an $888,859 arbitration award for Martin Sokolowski, a cruise ship maître d' who suffered severe back injuries while working without proper equipment (Case No. 50 517 T 00257 09 - International Centre for Dispute Resolution). According to the suit, as a result of the cruise ship's denial of immediate medical treatment, Sokolowski's condition worsened and he is unable to work again.
In September, Estey received a $10,717,498.39 jury verdict in Brian Richeson v. Tovey/Schultz Construction, Inc. (Superior Court of the State of California for the County of Riverside, Case No.: RIC526139). The lawsuit stated Richeson stepped on an unsecured plywood platform and plummeted two stories, suffering significant injuries that left him in chronic pain with significant weakness and partial paralysis. According to the suit, the construction of the platform was found not to meet minimum building codes. The lawsuit stated that despite a similar accident nine weeks prior, Tovey/Shultz did not take extra safety precautions and did not follow code requirements.
In October, Estey Bomberger obtained a settlement of $3.2 million for Na Zhang (Case No. RIC 10007432, Riverside County Superior Court) after, according to the suit, her husband's disabled vehicle was struck from behind on the freeway at approximately 100 MPH by the defendant's company-provided pickup truck. The lawsuit stated the plaintiff's husband suffered multiple blunt force injuries and died at the scene.
Estey's impressive record has garnered recognition by the National Trial Lawyers Associations one of the top 100 national trial lawyers as well as an AV-Rating by Martindale-Hubbell. Estey has also been listed in Woodward & White's "The Best Lawyers in America" for 2012. He has been listed in Law and Politics' Super Lawyers the past four consecutive years. In Spring 2011, Estey was selected by the San Diego Daily Transcript as one of the Top 10 Attorneys in San Diego. In September, he received an Outstanding Trial Lawyer Award from CASD.
"This recognition from CASD is a testament to the preparation, knowledge and skill that Steve applies to every case," said partner Mike Bomberger. "Steve's successful 20-year career has been based on taking unique, challenging cases and, with his expertise and dedication, obtaining fair compensation for his clients."
About ESTEY BOMBERGER
The California injury lawyers at Estey Bomberger represent victims of serious injury and wrongful death due to the negligence or willful misconduct of others. The attorneys have successfully handled many complex and challenging cases against individuals, corporations and governmental agencies. For more information, visit http://www.estey-bomberger.com or http://www.california-injury-lawyer-blog.com.
###