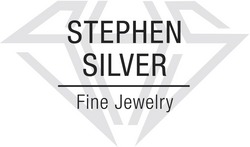 Every week extraordinary pieces will be featured starting at 50% off the original price, which will allow our clients to bid on jewelry that is exceptional in quality and extraordinary in style for a fraction of the price
Menlo Park, CA (PRWEB) October 23, 2009
Menlo Park, Calif. PRWEB) October 23, 2009 -- Stephen Silver Fine Jewelry, a division of S.H. Silver Company today announced the launch of its new revamped website. As with the old website, the company's inventory of estate and fine jewelry and signature collections will be beautifully displayed, but now clients will have the ability to make purchases online. Additionally the site now features an auction section for unprecedented deals and a blog to keep clients up to date on the company's announcements and latest creations.
To celebrate the new website the company is running a fantastic promotion. When clients register on the site and enter the code NEWWEB they're entered to win a 64-inch Freshwater Pearl Necklace. The promotion ends on October 31st and the drawing will take place on November 1st with the winner being announced on the company's blog.
The Stephen Silver Fine Jewelry blog will not only be a constant source of company information, but also a place where clients will get an inside look into the intricate manufacturing process the company's in-house designers go through. From sketches to computer-generated images, the mastery behind custom designed jewelry is complex and requires a significant amount of talent and experience. Over the years the company has forged relationships with specialized jewelers, European masters now based in the US who often work exclusively on projects for Stephen Silver Fine Jewelry.
For women with a passion for jewelry, but also for outstanding deals, the company's auction section is a dream come true. "Every week extraordinary pieces will be featured starting at 50% off the original price, which will allow our clients to bid on jewelry that is exceptional in quality and extraordinary in style for a fraction of the price," said Stephen H. Silver, chairman and CEO of S.H. Silver Company.
Estate and fine jewelry is a complex subject and to help educate clients and assist them with their jewelry purchases, the Learning Center on the site was updated. It includes a Glossary of Terms, a section on How to Care for Jewelry and a comprehensive explanation of the various Periods and Styles of fine jewelry.
Another new section is Our Givings. The company over the years has been very philanthropic and is proud to provide scholarships for underprivileged students studying jewelry design at GIA and to be a long time supporter of local charities and their events. To round out the site and ensure visitors have a great experience, Our Story, Press, Newsletters, Services and Our Ethics were also included in the site redesign.
For over 29 years Stephen Silver Fine Jewelry has married Old World attention to detail with a cosmopolitan eye on the world of fashion and design, creating jewelry of the highest quality. "Our clients rely upon us to maintain extraordinary standards when the best is of utmost importance", said Silver. The diverse inventory of Edwardian, Victorian, Art Deco, Art Nouveau, Retro and custom designed pieces set in platinum and 18-karat gold pieces are perfect for casual everyday elegance or for when the occasion calls for black-tie glamour.
About Stephen Silver Fine Jewelry
In 1980 Stephen Silver founded S.H. Silver company Estate and Fine Jewelry and in 2009 opened the Stephen Silver Fine Jewelry boutique in the Rosewood Sand Hill Hotel. The collection features handcrafted, custom designed pieces featuring rare and extraordinary gems set in platinum and 18-karat gold. For more information please visit the company website http://www.stephensilverfinejewelry.com.
Media contact:
Alexandra Skillman
415-342-6425
# # #