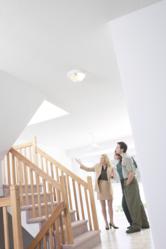 Los Angeles, CA (PRWEB) January 30, 2013
Purchasing a home is a big decision. It's a large investment, and one that requires a great deal of foresight and understanding of the marketplace. At Red Blue Realty, experts are ready to assist buyers in finding the right property for them, helping them to evaluate their finances, and to be able to afford the property they want to purchase.
The steps in purchasing a home begin when a buyer locates a real estate professional to guide his or her search for the home the buyer desires. Red Blue Realty can help a client understand the marketplace, locate the best properties in a buyer's desired neighborhood, and help the buyer to negotiate the best price for a property. Consulting with a real estate expert offers buyers the support they need for handling paperwork and problem solving along each step of the purchasing process: from finding a property to closing a loan.
One of the steps in purchasing a home that should be undertaken first is pre-qualification.
This refers to a buyer approaching a lender for financial evaluation prior to making an offer to a seller. This way, it's possible to determine budget and address any credit issues that might turn up on a buyer's credit report. Pre-qualifying will make actual loan approval a much easier process for the buyer and it assures a quicker and smoother close.
When meeting with a lender, a buyer should decide exactly how much he or she wants to borrow, and what monthly payment is best. Buyers should also discuss with lenders the loan option that's best for a buyer, and look at both fixed conventional loans and adjustable rate loans. Once a buyer decides on both the loan type and amount and has been pre-qualified, the buyer can make a decision about how much to spend on a property. This is the time to begin a serious search for the right home.
When looking for that home, Red Blue Realty is aware that buyers will want to decide upon:
-their desired neighborhood
-the amount of square footage
-the level of interest in a fixer-upper property
-the choice between a single family home or condo
Once a prospective buyer finds the perfect property, he or she will have reached another of the steps in purchasing a home: making an offer. Red Blue Realty can carefully research properties in the area to make sure of the home's market value and assist with the process of making an offer.
When making an offer, it should include:
-the price the buyer can afford
-terms including the timing of closing
-contingencies, or clauses that allow a buyer to walk away if
any issues arise concerning the property during a home inspection
A home inspection will carefully evaluate the property for any structural defects and other damages. Once the home has passed an inspection, a buyer should purchase a home owner's insurance policy to protect against property loss or damage and liability issues.
While waiting for an offer to close, it's important for a buyer to avoid large purchases and not take on additional debt. A buyer should present his or her lender with a conservative credit history through the step of final loan approval.
Red Blue Realty recommends buyers stay in touch with their realtor and lender, and make certain that everything from insurance to funding is all in place by the closing date during this period. This is the time when a buyer is about to complete the steps in purchasing a home.
Of course, once the sale is complete, Red Blue Realty encourages a buyer to stay in touch with a real estate professional for information about the home's value, and home improvement and tax tips, too.
Website: http://www.redbluerealty.com
Email: Contact(at)redbluerealty(dot)com
Phone Number: 1-(855) 66-RBREALTY or 1-(855) 667-2732