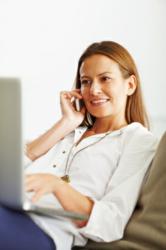 (PRWEB) January 16, 2013
Essentially Charmed has launched a new division selling their fine sterling silver jewelry through representatives nationwide. Anyone interested in earning additional income or the desire to start a business without a huge expense should look into becoming an Advisor. An advisor can host a party, show off their wares, and should they feel like Essentially Charmed isn't for them, the sales kit can be returned for a full refund.
Some of the biggest benefits that Essentially Charmed offers its representatives are:
1. A low investment opportunity. Advisors can start their own business for less than $200.00.
2. No need to stock inventory. Jewelry is costly and with Essentially Charmed, there is no need for Advisors to incur this added expense. Essentially Charmed has an extensive warehoused product line, in-stock for immediate shipment to Advisors or their customers.
3. Excellent Advisor discount lets them earn 40% on their sales immediately.
4. Beautiful handmade .925 sterling silver jewelry that is of the highest quality at value-driven pricing.
5. Unparallel Advisor email and phone support.
Essentially Charmed is also proud to offer a 30-day exchange/return policy and a 90-day product guarantee. If the customer simply wants to exchange or return an item, they can do so within 30 days of sale. If a product is defective due to a manufacturing flaw, it can be exchanged without question for 90 days after purchase. For more information on these policies, please visit their return policy page.
About EssentiallyCharmed.com:
The company began its story as a glass studio. Its founder went beyond the normal glass blowing techniques and found beauty in the creation of charms, beads and fine jewelry. Today, the company is recognized for unique designs, impeccable quality and motivation in always being the best. In an effort of giving back, they established a direct sales program for its products, giving women everywhere the opportunity to generate additional income, self-esteem and financial independence.
Visit their homepage at EssentiallyCharmed.com and take a tour. Representatives are standing by via email or phone to answer any questions interested parties may have.
Contact:
Peter Schneider
Director of Advisor Relations
Essentially Charmed
Website: http://www.EssentiallyCharmed.com
Email: info(at)essentiallycharmed(dot)com
Tel: 702-767-7728