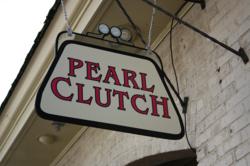 A girl should always be two things - Fabulous and Classy - CoCo Chanel
Washington Township, NJ (PRWEB) November 09, 2012
The staff at What a Gem is very excited about this new endeavor. Being in a store front allows patrons to experience, touch, try on and see the quality of the jewelry first hand.
The Pearl Clutch, located on Mechanic Street in historic downtown Haddonfield, is an upscale boutique. The owner Karen Morgan has provided products such as Elaine Turner handbags and shoes, jewelry created by Jamie Conner of What a Gem, bling belts by Word of Mouth, pearls and other must see items.
The Pearl Clutch offers items for the woman who knows what she wants! As CoCo Chanel says, "A girl should always be two things, classy and fabulous"
On your next shopping endeavor in beautiful historic Haddonfield, be sure to stop in The Pearl Clutch located at 6 Mechanic Street, and experience the jewelry of What a Gem.
What a Gem has posted a 25% off coupon for use online (use code Holiday12 at checkout) at ohwhatagem.com