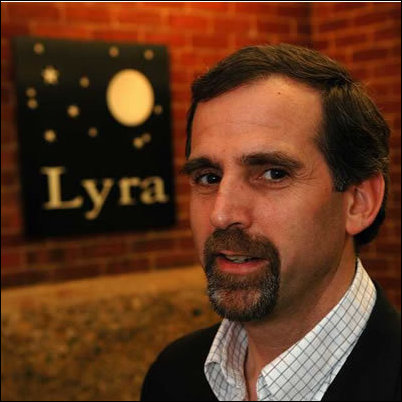 Lyra is pleased to work with Lisa Walker and the I3A team to kick off the premier industry conference focused on the future of photo imaging technologies and applications
Denver, CO (PRWEB) June 7, 2007
Lyra Research, the digital imaging authority, will open the I3A 61st Annual Conference: Inspiring Imaging Innovation with a keynote address on June 7, 2007. Produced by the International Imaging Industry Association (I3A), the conference will be held June 6-8, 2007, at the Curtis Hotel in Denver, CO.
Steve Hoffenberg, Lyra's director of consumer imaging research, will deliver the event's keynote address titled "Where Does the Future of Innovation Lie?" Hoffenberg will offer insights into the market trends, news, analysis, and forecasts that are key drivers of future imaging technology innovation.
Hoffenberg commented on Lyra Research's collaboration with I3A at the conference. "Lyra is pleased to work with Lisa Walker and the I3A team to kick off the premier industry conference focused on the future of photo imaging technologies and applications," he said. "We believe that the cutting-edge market forecasts, primary research, analyses, and perspectives drawn from Lyra's Consumer Imaging Intelligence service will serve as an ideal complement to the wealth of vital industry knowledge, discussions, and networking on I3A's conference agenda."
Other hot topics at the conference include fluidic lenses, compressive imaging, megapixel advances, image stabilization, camera phone image quality, online photo services, and advances in metadata. For a complete agenda or to learn more about the I3A 61st Annual Conference, visit http://www.i3a.org.
Scheduling an Analyst Meeting during the Event
To schedule an analyst meeting with your company during the conference, contact Steve Hoffenberg now by calling 617-454-2628 or e-mailing stevehoffenberg (at) lyra (dot) com.
About Lyra's Consumer Imaging Intelligence (CII) Service
Supported by an experienced team of analysts and researchers, CII provides detailed analysis of the consumer digital imaging industry, products, and services. CII's innovative approach comprehensively tracks the nuances of the complete image life cycle--from capture to viewing, to printing and storing, to sharing online and in person. The unequaled breadth and sophistication of CII's exclusive Forecast 360 deliver a wealth of actionable data on consumer imaging products, services, and behaviors.
CII offers straightforward, practical insight, including well-crafted primary market research studies, perceptive industry analyses, accessible expert consultation, targeted industry news services, convenient e-mail briefs, and tailored annual briefings. Lyra's CII is indispensable for consumer imaging companies and firms in related industries such as AT&T, Canon, Casio, Digimarc, Flickr, Fuji Photo Film, Hewlett-Packard, Kodak, Konica Minolta, Lexmark, LG, Motorola, Nikon, Nokia, Olympus, Panasonic, Pentax, Photoworks, Samsung, SanDisk, Sanyo, Shutterfly, Sony, Sony Ericsson, Sprint Nextel, T-Mobile, Verizon Wireless, Vodafone, and others.
For more information on Lyra's CII, visit http://www.lyra.com/lh3m.nsf/AdvisoryServices/DPS, or contact Lyra's Brian Jones by phone at 617-454-2641 or by e-mail at bjones (at) lyra (dot) com.
Lyra Research: The Digital Imaging Authority
Lyra Research collaborates with imaging industry decision-makers worldwide, enabling clients to strengthen their market position and achieve profitable growth. Lyra's expert analysts and editors help clients devise and implement creative solutions to business challenges, arming them with competitive intelligence, strategic and tactical advice, news and analysis, and market forecasts.
Since 1991, Lyra's custom research and consulting, advisory services, award-winning journals, and innovative events have set the standard for analysis of imaging hardware, consumables, and digital photography markets.
Visit http://www.lyra.com to learn more about how Lyra can be your strategic business partner.
Contact:
Andre Rebelo
Marketing Manager
Lyra Research, Inc.
617-454-2658
arebelo (at) lyra (dot) com
###