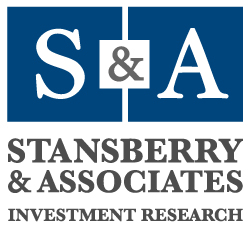 Fear not, my friends! Market price – or even "above-market price" – on housing in America is still a fantastic deal today,
- Steve Sjuggerud
Baltimore, MD (PRWEB) May 08, 2013
"Fear not, my friends! Market price – or even "above-market price" – on housing in America is still a fantastic deal today," Sjuggerud said in the April 9, 2013 issue of DailyWealth. Sjuggerud believes that in spite of the rising price of home sales, "what's happened in real estate is nothing short of extraordinary...
"And the big boom is happening right this second. We now have tons of buyers and not much supply. The downside of this situation is you're not going to find the same amazing deals you would have a year ago. The upside of this situation is Economics 101: With no supply and tons of demand, housing prices will continue to rocket higher."
Sjuggerud says it's a good time to invest in real estate because of low interest rates essentially guaranteed by the Federal Reserve.
"When it comes to mortgages, most people fail to understand the incredible power of 'compound interest.' To put it simply, it's about realizing how much money you pay in interest on a 30-year mortgage," Sjuggerud explains. "At today's mortgage rates of 3.5%, you'd only pay $106,000 over the life of the loan" based on the national median home price of $180,000.
Dr. Steve Sjuggerud is available for interviews to discuss his take on the U.S. Housing trend and using it as a vehicle for successful investing.
About Steve Sjuggerud
Dr. Steve Sjuggerud is the founder and editor of one of the largest financial newsletters in the world, True Wealth. Since inception in 2001, True Wealth readers have made money every year with safe, contrarian investment ideas.
Steve did his Ph.D. dissertation on international currencies, he's traveled to dozens of countries looking at investment ideas, and he's run mutual funds, hedge funds, and investment research departments.
Steve's investment philosophy is simple: "You buy something of extraordinary value at a time when nobody else wants it. And you sell it at a time when people are willing to pay any price to get it." It's harder than it sounds, but Steve continues to be able to do just that for his readers.
About Stansberry & Associates
Stansberry & Associates Investment Research is an independent financial research firm, delivering unbiased investment intelligence to self-directed investors seeking an edge in a wide variety of sectors and market conditions. S&A experts produce a steady stream of timely research that covers topics such as value investing, maximizing income, energy-sector investing, resources, biotech, medical technologies, financials, technology, short-selling, macroeconomic analysis, and options trading. Stansberry's unrelenting and uncompromised insight of market trends and analysis has made it one of the most respected and sought-after research organizations in the financial sector.
Founded in 1999 and based out of Baltimore, Maryland, S&A has nearly two dozen analysts and researchers– including former hedge-fund managers and buy-side financial experts – who publish proprietary insights to more than 350,000 individual subscribers in more than 100 countries. Stansberry & Associates Investment Research has additional offices in Florida, Oregon and California.