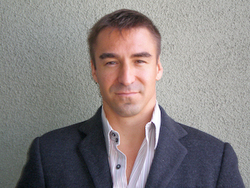 Off shoring customer service departments is a mistake many internet businesses have made in the past. Off shoring sets up communication barriers between the client and the service provider, usually leaving the customer feeling aggravated without providing the degree of customer service they deserve
San Francisco, CA (PRWEB) October 14, 2008
Steve Barbarich, CEO of Choose Hot Tubs Direct and business extraordinaire, knows that in order to succeed as a business over time, a high degree of customer service is crucial. Unlike most ecommerce businesses whose sales force is non-existent or thousands of miles off-shore, Barbarich's companies maintain an internal, customer-service oriented sales force whose members fully understand the company's target demographic. These sales people are well educated and technically trained on all of the products or services that they offer so they can accurately answer any questions a customer might have.
"Off shoring customer service departments is a mistake many internet businesses have made in the past. Off shoring sets up communication barriers between the client and the service provider, usually leaving the customer feeling aggravated without providing the degree of customer service they deserve," says ChooseHotTubsDirect.com CEO, Steven Barbarich.
Barbarich was personally a victim of a poor online shopping experience. This lead him to create his own new age ecommerce business which offers high quality products with great customer service, accessible information and high quality technical assistance. With this "consultative approach" to customer service, ChooseHotTubsDirect.com encourages customers to call for assistance with anything from advice on installation & service to tips about design & safety.
"To sustain a successful e-commerce business and maintain profitability, a business not only has to offer high quality products, but should also ensure that the customers feel secure about their purchases and certain that they can always get the help they need." says Barbarich. "If you provide your customers with reliable assistance and quality information, your business will win the customers' trust and loyalty, ensuring repeat business not only from this customer, but also from his friends, co-workers, family and peers."
ChooseHotTubsDirect.com offers high-end hot tubs, portable spas and swim spas. This ecommerce store follows Steve Barbarich's ChooseDirect.com business model by establishing itself as more than just a hot tub dealer. ChooseHotTubsDirect maintains itself as an informational hub for the hot tub spa industry by providing accurate and informative product facts and industry related information. By better informing the customer about the product they are buying, ChooseHottubsDirect.com maintains high customer satisfaction and the customer can make a more informed decision. This practice increases customer satisfaction and decreases the amount of uninformed customers, product returns and negative feedback, making the business healthier and more efficient overall. To further this effort, Barbarich is taking customer service to a new level. He is constantly hiring new writers and contributors to expand the Info Center. Right now, Barbarich is producing instructional videos which he plans to release onto the website soon. Barbarich is also in the process of creating a forum where customers can ask professionals from all over the country their questions.
Barbarich also owns Choose Outdoor Kitchens, an online retailer of bbq islands, built in grills and outdoor appliances among many other outdoor kitchen products. ChooseOutdoorKitchens.com also follows the ChooseDirect.com business model by leading the industry with high quality products, great customer service, detailed product facts and outdoor kitchen industry information. Barbarich also stated that he plans to launch other luxury outdoor living ecommerce store s in the near future.
###