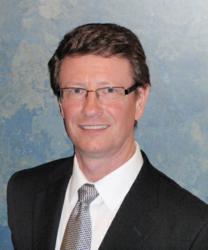 Steve's extensive experience in consulting and background in application and technical support – both domestically and abroad – will serve us well as we continue to expand our products, people, and geography
(PRWEB) May 22, 2013
Steve Meadows joins Viewpoint Construction Software® as Vice President Client Services, overseeing three critical customer facing departments including Professional Services, Customer Support and Learning Services. Viewpoint has recently grown and developed these departments helping to ensure customers are taking full advantage of Viewpoint's growing product line resulting in improved daily success.
"We are pleased that someone with Steve's business development background is joining our team," explained COO Jim Paulson. "Steve's extensive experience in consulting, technical and conversion services, and his background in application and technical support, training and project management – both domestically and abroad - will serve us well as we continue to expand our products, people, and geography."
Steve is an accomplished leader with over 25 years of experience delivering exceptional customer experience, improving efficiency and building productive teams. He has a proven ability to develop new service offerings, decrease costs, improve service levels and deliver measurable results. Most recently Steve was Vice President, Services and Support for Island Pacific Systems, covering The Americas, Europe and India. During his time there, Steve improved utilization of the Support and Services team by 5%, increasing margins and revenue while keeping costs the same.
"I'm incredibly excited to be part of the Viewpoint team," said Steve. "They have done a fantastic job growing and developing an extensive and comprehensive customer services department while also meeting and exceeding a commitment to product development and growth not seen often during this slow economic recovery. I look forward to working closely with the team to expand and enhance our customer experience."
About Viewpoint Construction Software
Named Oregon's Best Software Company 2012 by TechAmerica, Viewpoint Construction Software has a long-standing focus on meeting the information needs of construction companies, achieving a leadership position in offering construction-specific enterprise resource planning, as well as point solutions including project and BIM collaboration, mobile field-to-office and enterprise content management. Available as cloud, SaaS, and on-premise solutions, our configurable and scalable products address the unique needs of leading firms throughout the U.S., Canada, the U.K., Europe and Australia. For more information, visit http://www.viewpointcs.com.
© 2013 Coaxis, Inc. dba Viewpoint Construction Software. All Rights Reserved. Viewpoint Construction Software®, Viewpoint V6 Software® and 4Projects® are trademarks or registered trademarks of Coaxis, Inc., dba Viewpoint Construction Software in the United States and/or other countries. Other names and brands may be claimed as the property of others.