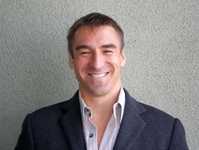 San Francisco, CA (PRWEB) November 4, 2008
In order to offer customers a more economical option during this recession, Choose Hot Tubs Direct maintains their business philosophy and continues to succeed by giving customers the factory direct price they are searching for. While your standard brick and mortar store needs 40% to 45% margins just to stay afloat in the portable spa and hot tubs business, ChooseHotTubsDirect can operate on margins as low as 30% through its clicks-and-bricks, or "clicks-and-mortar," business model.
People are looking left and right for ways to cut simple costs in their everyday purchases. This situation is opening the eyes of consumers to other outlets for purchasing high-end products like hot tubs & portable spas. For example, many consumers are stretching their dollar by shopping at discount stores, value-priced retailers and wholesale chains. These consumers are finding that they can stretch a buck even further by doing both their cost comparisons and their shopping online. With disposable incomes decreasing, ChooseHotTubsDirect wants consumers to be able to purchase a luxury product such as a portable spa or hot tub.
The typical distribution supply chain goes from manufacturer, to distributor, to retailer to the consumer. At each stop along this route, the price of the product gets inflated considerably. ChooseHotTubsDirect CEO, Steven Barbarich, shared his thoughts on the matter and stressed, "I was determined to eliminate all of the middlemen in order to offer every hot tub customer the best deals and lowest prices on all our portable spa hot tubs for sale." Steve Barbarich knows the secret to the success of ChooseHotTubsDirect is its ability to maintain close involvement and factory coordination. This allows ChooseHotTubsDirect to supply the everyday person with a large selection of highly customizable portable spa & hot tubs products at discount hot tubs prices. This unique process also ensures the most efficient purchase from beginning to end.
"Most e-commerce businesses whose sales force is thousands of miles off-shore create communication barriers between the client and the service provider, usually leaving the customer feeling aggravated without providing the degree of customer service they deserve, said Steve Barbarich. For this reason, there is hesitation that accompanies a significant online purchase, such as a portable spa or hot tub. Therefore, Steve Barbarich designed ChooseHotTubsDirect.com to have outstanding internal professional support comprised of attentive & technically trained service agents available to consult prospective portable spa buyers on everything from choosing & customizing the product to delivery, installation & service maintenance. This allows ChooseHotTubsDirect to leave customers satisfied and confident that they've made the right decision with their hot tubs purchase.
About Steven Barbarich & ChooseHotTubsDirect.com:
Steven Barbarich, CEO of ChooseDirect.com, created a factory-direct model that allows this new and unique company to bring the world high quality products at factory direct pricing. Since this e-commerce online retailer is involved with the product all the way down to the factory level, they cut out many middlemen from the process and are able to offer better prices than the competitors.
ChooseHotTubsDirect.com, the portable spa and hot tubs division of ChooseDirect, prides itself in having a large selection of Jacuzzi-like hot tubs, swim spas, and portable spa products. With Steve Barbarich and his advanced factory coordination, ChooseHotTubsDirect provides all its customers with highly customized premium quality portable spa hot tubs for sale at discount wholesale portable spa prices they can afford.
###