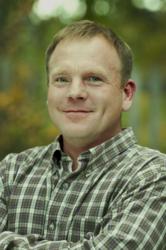 The company is aligned to make an even greater impact in the world of revenue management for the multifamily industry and I look forward to helping them develop, acquire and launch some of the most robust solutions the industry has seen.
Atlanta, GA (PRWEB) August 09, 2012
The Rainmaker Group, the leading provider of revenue management and profit optimization solutions to the multifamily housing and gaming/hospitality industries, announces the appointment of Steve Tappert to vice president of strategic initiatives. As a key member of The Rainmaker Group's Strategy and Business Development team, Tappert will design, acquire and implement new products and offerings within the Rainmaker LRO™ revenue management product suite. He will work closely with the Pricing Science, Product Management, and Software Development teams at Rainmaker in identifying areas to further deliver the most robust, mathematically driven and impactful services to LRO software users.
Tappert has a long and rich experience base in the multifamily industry and, in particular, in revenue management strategies and software. As an original member of the Archstone revenue management team, Tappert consulted with The Rainmaker Group during the transition of the software offering to the Rainmaker LRO platform. He is also the creator of the newest product on the LRO platform, LRO Budget™, an automated budgeting tool.
"Although Steve has long been a part of the Rainmaker family, we are thrilled to have him back in our offices and on our team full time," said Amar Duggasani, executive vice president of strategy and business development at Rainmaker. "His forward-thinking, innate understanding of pricing optimization strategies and quantitative analysis, as well as his entrepreneurial spirit ensures we will continue to move our business development initiatives in the right direction. Well regarded as an intuitive thinker in revenue management, we are confident he will help us further deliver the most scientific, analytically based approaches to revenue management in the industry."
Prior to joining Rainmaker, Tappert served the multifamily industry for many years in various capacities. Most recently, as primary for Tappert Consulting Services, LLC, he developed ABT (now known as LRO Budget). Designed to serve the needs of owners/operators looking to streamline the budgeting process, the system leverages data available within revenue management and property management systems to more accurately project budget targets. Other consultancy initiatives spearheaded by Tappert include the development of proprietary mechanisms for specific asset types and quantitative analysis of customer segmentation and profitability for clients within the multifamily space.
Additionally, Tappert acted as a strategic and pricing consultant for several major multifamily system providers including CoreLogic SafeRent, LLC, where he was part of the team that launched the first outcomes-based statistical risk management model for the multifamily industry.
"I'm excited to be back with Rainmaker," Tappert said. "The company is aligned to make an even greater impact in the world of revenue management for the multifamily industry and I look forward to helping them develop, acquire and launch some of the most robust solutions the industry has seen."
Rainmaker LRO™ is the leading multifamily lease rate optimization solution used to maximize revenue from apartment leases. The system calculates optimized pricing based on multiple factors that influence rate setting, including traffic and lease duration, move-in dates, competitive affects and other metrics. The system also produces enterprise-wide demand forecasts by measuring and analyzing historical and current market metrics and performing calculations necessary for occupancy predictions that are dynamically updated as market conditions change.
About Rainmaker
The Rainmaker Group is the market leader in profit optimization solutions for the Multifamily Housing and Gaming & Hospitality industries. Rainmaker software, coupled with professional business consulting services, enables multifamily housing operators to maximize revenue from apartment leases and helps operators of casino hotels and other hospitality enterprises secure the most valuable customers to increase their profitability. Rainmaker is a Microsoft Gold Certified Partner and leverages cutting-edge research in order to bring customers the most sophisticated solutions to their revenue management challenges. Adopted by industry leaders and niche players alike, Rainmaker solutions provide clients a strategic advantage in achieving the highest profitability from their assets. Multifamily housing clients include leaders such as Archstone, AvalonBay Communities, Equity Residential, Gables Residential, Post Properties, Mid-America Apartment Communities and more. Gaming/Hospitality clients include leading casino/hotel organizations such as Atlantis The Palm Dubai, Caesars Entertainment, MGM Resorts International, Omni Hotels & Resorts, Wynn Las Vegas and many others. Headquartered in northern Atlanta, GA, Rainmaker is an innovator and thought leader in the highly specialized revenue optimization field. In 2011, Inc. magazine ranked Rainmaker among America's top 5,000 fastest-growing, privately held companies. For more information, visit http://www.LetItRain.com.