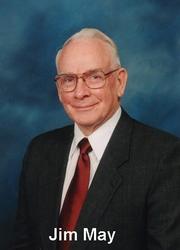 I have dedicated a significant part of my life to bringing this wonderful natural sweetener to the market.
Gilbert, AZ (Vocus) June 5, 2010
Longtime stevia pioneer Jim May, Founder and President of SweetLeaf Stevia® Sweetener, was presented with the Lifetime Achievement Award by Stevia World International at the Stevia World Europe conference in Geneva, Switzerland May 18-19, 2010. May began importing stevia to the U.S. in 1982, and challenged a number of government regulations over the years before becoming the first company to receive GRAS status for a line of stevia products.
"I have dedicated a significant part of my life to bringing this wonderful natural sweetener to the market," May said upon receiving the award. "I had a deep and enduring faith the day of stevia would come. Judging by the accelerating demand we are experiencing in the market, the consumer is exhibiting a strong preference for natural stevia extract over synthetic and controversial caloric alternatives. The imminent decision granting wide approval by the EU will additionally bring the benefits of stevia to a new European audience which is recording a high level of interest and preparedness."
May was lauded for his leadership in spawning a new industry, which has already overtaken a significant and growing share of the alternative sweetener market. He was applauded for championing the value of stevia as an agricultural crop in third world countries for family farmers and as an answer to meet the needs of all those seeking a natural sweetener. Fighting childhood obesity and prevention of diabetes are two of the reasons May aspired to gain acceptance for stevia as a sweetener. "Since the American Heart Association has stated that added dietary sugars lead to cardiovascular disease, SweetLeaf Sweetener® from stevia is a delicious alternative for those seeking better health, weight management and greater choice and quality of life for those with diabetes. Athletes see it as a wonderful addition to a natural, healthy lifestyle," says May.
SweetLeaf Stevia® Sweetener is the only 100% natural stevia sweetener on the market today with zero calories, zero carbohydrates and zero glycemic index. It contains no chemicals or artificial ingredients to interfere with its pure, sweet taste. Other stevia sweeteners use ethanol and/or methanol in their processing as well as other chemicals or alcohols, such as erythritol, isomalt, maltodextrin and dextrose in their tabletop products.
SweetLeaf's™ line of stevia products includes SweetLeaf Stevia® Sweetener packets, SweetLeaf Stevia® Sweetener Stevia Tabs™ dissolvable tablets, and the SweetLeaf Stevia Plus® shaker bottle. SweetLeaf™ packets contain inulin, an all-natural soluble fiber found naturally in fruits and vegetables. Inulin is a pre-biotic which nourishes the body's good intestinal flora, supporting good digestive health and immune function..
SweetLeaf Sweetener pure extract is an excellent sweet ingredient for a multitude of foods and beverages from carbonated drinks to salad dressings and from powdered mixes to frozen desserts and ice creams and endless other possibilities.
For more information, please visit http://www.sweetleaf.com.
About SweetLeaf Stevia®
It all started with one man who had a dream – Jim May, Founder of Wisdom Natural Brands™.
Stevia is a naturally sweet herb native to Paraguay that has been consumed for centuries. After tasting stevia leaves given to him by a Peace Corps worker, May made it his mission to bring the extract from the deliciously sweet plant to the United States. May is world known as "The Father of Stevia." The process involves taking the highest-quality leaves of the stevia plant and extracting their naturally sweet taste with only cool, purified water – no chemicals, solvents or additives that adulterate and cover up the great taste created by nature.
May first traveled to Paraguay to import stevia in 1982. His most satisfying victory came in 2008, when GRAS Associates and Life Science Research Office, two completely independent panels of scientists, awarded SweetLeaf Stevia® GRAS (Generally Recognized as Safe) status, pursuant to FDA regulations. This allowed SweetLeaf™ products made from its new, revolutionary extraction technology to be labeled as sweeteners. SweetLeaf™ could finally use the word "sweet" to describe its product, now known as SweetLeaf Sweetener®. The FDA granted a no-questions letter to SweetLeaf™'s GRAS status in 2009, validating all the hard work done by May over more than a quarter of a century.
Wisdom Natural Brands™, a leading U.S. manufacturer of stevia products, offers SweetLeaf Sweetener® in convenient double-serving packets. SweetLeaf Sweetener® is sold in boxes containing either 50 or 100 packets. Each packet replaces two teaspoons of sugar. SweetLeaf™ is also sold in the SweetLeaf Stevia Plus® Shaker Bottle for easy home use and SweetLeaf SteviaTabs™ Dissolvable Tablets for easy on-the-go use.
Today, May is a leading expert on stevia and travels across the Americas promoting the benefits of the stevia plant.
For more information, visit http://www.wisdomnaturalbrands.com.
CONTACT:
Kaitlin Najewicz
McFadden/Gavender
O: (520) 882-6262 M: (858) 243-7641
Karen Gavender
McFadden/Gavender
O: (520) 882-6262 M: (520) 603-4200
###