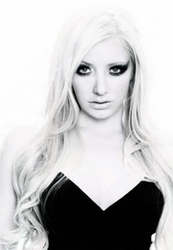 I am also very excited to premiere my new video. Karl Giant is a genius!
Los Angeles, CA (PRWEB) September 19, 2007
Building massive energy behind her single 'One Last Kiss (Seal the Deal),' Stevie Jewel will take the stage at The Factory Nightclub's 'PopStarz' in Los Angeles. At midnight on October 5th, Ross Mathews, best known as Ross 'The Intern' Mathews from NBC's THE TONIGHT SHOW and recently seen on VH1's CELEBRITY FIT CLUB, will present rising star Stevie Jewel to club goers, Hollywood celebrities and music industry tastemakers. In celebration of her CD maxi-single release Stevie Jewel will perform her chart-busting hit backed up by her brilliant dancers Danny Axley and T.J. Cruz. The performance will also include a new Stevie Jewel self-penned track, 'Your Love and Mine,' a collaboration with Eve Nelson, Michelle Lewis and Solar City.
"Stevie Jewel is taking the stage in her first ever major club appearance at West Hollywood's legendary Factory Event Space, where we have recently presented such major artists as Hilary Duff, Tiffany, Jessica Simpson and American Idol finalists Paris Bennett, Frenchie Davis and Kimberly Locke," stated Darren Mills of The Factory Nightclub. "We are thrilled to showcase promising up-and-comer Stevie Jewel at our now famous 'PopStarz' Friday night promotion. This is one of those performances you don't want to miss."
The CD release party will also feature the world premiere of Stevie Jewel's breathtaking new music video. Karl Giant, the creative mastermind behind Ultra Naté's smash hit video 'Automatic,' produced and directed 'One Last Kiss (Seal the Deal).' With an edgy premise, cutting-edge special effects and provocative styling, Karl Giant's new work of art is certain to enthrall audiences around the globe.
"I am honored to be performing at PopStarz. I can't think of any better place to hold a CD release party than at The Factory Nightclub in West Hollywood," claims Stevie Jewel. "I am also very excited to premiere my new video. Karl Giant is a genius!"
Stevie Jewel's debut CD maxi-single release of 'One Last Kiss (Seal the Deal)' includes dynamic remixes by Josh Harris, Tracy Young, Junior Vasquez, Solar City, Dena Cucci and The Perry Twins. 'One Last Kiss (Seal the Deal)' is currently tearing up radio and dance floors around the world.
The Factory Nightclub is located at 652 N. La Peer Drive, West Hollywood, CA 90069. DOORS OPEN at 9pm - 21 & OVER. For more information on PopStarz and The Factory Event Space please visit http://www.factorynightclub.com/.
All media interested in attending event must receive clearance.
Please contact Media Giants to receive credentials:
Jim Strzalkowski
323-363-5094 cell
818-817-7718 office
About Stevie Jewel:
Canadian born Stevie Jewel is on her way to super stardom using her impressive singing, songwriting, dancing and acting abilities. Stevie embarked on her performing career at a very young age with training at the Royal Conservatory of Canada, the Atlanta Academy of Music and currently at the Las Vegas Academy for the Performing Arts. She is one of the youngest performers ever to have performed all over the legendary Vegas strip at such venues as The Venetian Hotel, Casbar at the Sahara Hotel, Montelago Village, the Stratosphere, the Plaza Hotel and the Fashion Show Mall. Stevie Jewel has tasted success for years, having won a whole host of talent competitions in the U.S and performing on many local and national television programs. No stranger to high profile events, Stevie's dynamic voice and abilities carried her to a command performance for the President of the United States on Christmas at the White House. With so much great experience under her belt to date, Stevie Jewel is now set to launch her career as a solo artist. Stevie's musical style is eclectic with elements of pop, rock and soul, creating a new edgy sound that will ignite everyone's ears and spirit. With her stellar talents, Stevie Jewel is en route to boldly strike the entertainment scene. For more information on Stevie Jewel please visit: http://www.steviejewel.com or http://www.myspace.com/steviejewel
About Ross Mathews
Ross Mathews, known to late-night television viewers as "Ross the Intern" from The Tonight Show with Jay Leno, has interviewed some of the biggest stars in the world and has made the nation laugh all the while. Whether he is covering movie premieres, the Winter Olympic Games, the Academy Awards, jumping out of a plane or shopping in London with Gwyneth Paltrow, Ross' unique approach is always fresh, outrageous and fun. In fact, E! Entertainment Television named Ross one of the 30 Most Outrageous Celebrities, solidifying his spot as one of the most exciting personalities on television today. While covering the 2006 Winter Olympic Games in Torino, Italy, Ross started writing an extremely popular blog for The Tonight Show website. In April of 2006, The Tonight Show hired Ross to blog full-time in addition to hosting and producing an upcoming web-show on The Tonight Show website with announcer John Melendez. Ross was recently seen shaping up on the fifth season of VH1's hugely popular Celebrity Fit Club, which debuted on April 22, 2007. He lost 41 pounds on the show and has continued to lose weight and tone up since the final episode. He sported his newly svelte look as a guest co-host on ABC's The View on July 17. For more information on Ross Mathews please visit: http://blog.nbc.com/ross_blog/
About The Factory Nightclub
Bordering Beverly Hills, The Factory features a 15,000 square foot multi-permitted space in which the versatility of the dramatic interiors are ideally suited for film and television premieres, wrap parties, fashion shows, film shoots, music industry showcases, and most other industry events. This event center features state of the art lighting and sound, which have earned The Factory the reputation as being one of the premier event locations in Southern California. The Factory was built in 1929 as the Mitchell Camera Company owned by movie studio mogul William Fox. Retooled during World War II as the Norden bomb site factory, the space regained it's Hollywood connection in 1968 when Frank Sinatra and the Rat Pack opened the site as a private club called The Factory. A rich heritage, spectacular renovation and ideal location make The Factory standout as the place for your next event. To make arrangements or for further assistance, please contact: Darren Mills at 310-659-4551.
Visit: http://www.thefactoryeventspace.com/home.html.
For media requests please contact:
Jim Strzalkowski
T: 818-817-7718
http://www.mgiants.com
###