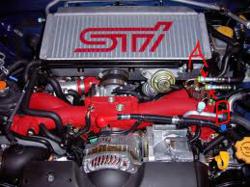 These measures have been put in place this year to provide an expanded resource for parts buyers who prefer easier research methods.
Atlanta, Georgia (PRWEB) May 12, 2013
Subaru is known for its on-road and off-road capability in a small frame vehicle. Created vehicles like the WRX used different engine technologies to provide reliability and superior performance for drivers. The AutoProsUSA.com company now sells import engines and has added the STI engine to its WRX inventory. This preowned boxer motor can now be purchased for prices less than the MSRP recommended price by Subaru dealerships. The actual inventory, pricing and engine details can now be researched online at http://autoprosusa.com/used-sti-engines-for-sale.
The majority of engines produced by automakers are base models that are used to provide an average level of performance to drivers. Some automakers like Subaru have developed performance motors that have been recognized on best-selling engine lists worldwide. The development of the boxer motor has helped new technologies to be created that are now in use to provide reliability during the natural lifespan of an engine.
The STI editions that are now added for sale online are helping to expand the available inventory of import engines and offer a better price point for consumers.
Changes to the AutoProsUSA.com company website have resulted in an increase of customers using this resource apart from the company toll-free number. New developments include hundreds of pages that are access for the part types in stock. These new pages provide one informative way buyers can use to locate important information that is normally reserved for the quote process. This information is easily attainable on the company website as well as immediate pricing for any in stock part. These measures have been put in place this year to provide an expanded resource for parts buyers who prefer easier research methods.
The news release at http://www.prweb.com/releases/online-auto-parts-stores/used-auto-parts/prweb10482540.htm was used by this company to inform parts buyers earlier this year of the new online search tool. Since the original announcement was made, several updates have been made to the company system to expedite price comparisons and ordering online.
The current company pricing and pricing for other companies can now be retrieved from the search tool online. New developments to the system are expected to be made before the close of the year to streamline the entire process of parts research and ordering for buyers.
About AutoProsUSA.com
The AutoProsUSA.com company supplies discount auto parts in OEM, aftermarket and used condition to buyers searching for replacement parts in the United States. The low pricing measures integrated by this company have helped maintain the lowest price possible for new and classic auto parts. The distribution put in place now ensures more accurate delivery when parts orders are shipped to customers. The AutoProsUSA.com company has redesigned its company website this year to offer easier research for buyers and a faster method of contact to receive essential information before a purchase is complete.