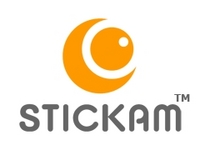 Stickam provides a great way for former Ronald McDonald House families and extended family members of our current residents to enjoy the Radiothon – even though they can't physically be in Memphis. ~Caron Byrd
Los Angeles, CA (PRWEB) February 10, 2011
Stickam, the first and largest Web site dedicated to live interactive video streaming, is partnering with Ronald McDonald House Charities® of Memphis to provide exclusive live-streaming coverage of the organization's 20th Annual ROCK 103 Radiothon this Thursday and Friday at http://www.stickam.com/mcdonaldhouse
Ronald McDonald House Charities® of Memphis is a "home-away-from-home" for the children and families of St. Jude Children's Research Hospital. To date, more than $6.5 million has been raised for "The House that Love Built." This year, the entire ROCK 103 crew, including John "Bad Dog" McCormack, Ric Chetter, Tim Spencer and Brother Doug will join in on the 28 hour broadcast and help raise funds and awareness for "The House That Love Built".
"Working with Stickam for the past few years has been wonderful," said Caron Byrd, executive director of Ronald McDonald House Charities® of Memphis. "The live stream has really enhanced our Ronald McDonald House Radiothon. Stickam provides a great way for former Ronald McDonald House families and extended family members of our current residents to enjoy the Radiothon – even though they can't physically be in Memphis."
"We are honored to work with the Ronald McDonald House Charities of Memphis," said James Johnson, president of Stickam. "Offering a live stream enables children and families staying at Ronald McDonald House to connect with family and friends back in their home towns."
To catch the live stream of the Radiothon, visit http://www.stickam.com/mcdonaldhouse from February 10 at 6am CT to noon on February 11.
About Stickam.com
Stickam.com is the pioneer of live streaming video and the largest live community on the Internet. Stickam.com delivers live interactive streaming to over seven million registered users on any computer, console or mobile device. Stickam's StreamAPI.com is the easiest and most cost effective way to incorporate live streaming video services into your Web site or application. Stickam also offers PayPerLive.com, a turnkey white label live video streaming platform for professionals. For more information, please visit http://www.stickam.com.
###