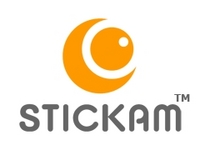 Los Angeles, CA (PRWEB) July 8, 2010
Stickam, the first and largest Web site dedicated to live interactive video streaming, today announced a partnership with The Writers Guild Foundation to deliver exclusive pay-per-view live streaming of the Foundation's panels and events via the Stickam PayPerLive service.
The Writers Guild Foundation's year-round roster of sought-after events features interviews, panels, and Q&A's with Hollywood's most successful screen and TV writers. Now with PayPerLive, anyone from around the world can join in on the discussion.
The PayPerLive streams kick off with a multi-part "Writers On Genre" series, featuring consecutive weeks of panels devoted to various genres, plus a very special evening with MELISSA ROSENBERG, the screenwriter of the TWILIGHT SAGA (Twilight, New Moon, and Eclipse).
Action Adventure/Thriller – July 1, 7:30 PM PST A-(for Adrenaline) list heavy hitters Mark Fergus (Children of Men, Iron Man), Doug Miro and Carlo Bernard (Prince of Persia: The Sands of Time) and Kurt Wimmer (Law Abiding Citizen; Salt) discuss the elements of writing successful grab-them-by-their-throat action-adventure movies and edge-of-your-seat thrillers.
Horror/Psychological Thriller – July 8, 7:30 PM PST Scare masters Scott Kosar (Texas Chainsaw Massacre, The Amityville Horror); Wesley Strick (Arachnaphobia, Wolf, A Nightmare on Elm); Stephen Susco (The Grudge; Red) tell how to write a Really Scary Movie.
Melissa Rosenberg – Twilight Saga screenwriter – July 13, 7:30 PM PST Twilight: ECLIPSE is the third of the mega-popular series that Melissa Rosenberg has adapted for screen. This is your chance to hear about how Rosenberg's career (Dexter, etc.) led to this franchise opportunity, and what it has meant for her.
Drama and True Stories – July 15, 7:30 PM PST Andrea Berloff (World Trade Center) and Adam Mazer (Breach, You Don't Know Jack) and Scott Frank (Out of Sight, The Lookout) discuss writing a successful, Oscar-bait dramatic screenplay.
Science Fiction and Fantasy – July 22, 7:30 PM PST Gavin Scott (The Borrowers, Mists of Avalon), Nicholas Meyer (The Seven Percent Solution, Star Trek II, IV, VI) and David Hayter (X-Men, The Scorpion King, Watchmen) divulge the secrets of penning imagined worlds for the screen.
Comedy/Romantic Comedy – July 29, 7:30 PM PST The Duplass Brothers (Cyrus), Katherine Fugate (Valentine's Day), Lowell Ganz & Babaloo Mandel (City Slickers, Fever Pitch) and Nicholas Stoller (Fun with Dick and Jane, Get Him to the Greek) explain the difficult task of writing scripts that make people laugh.
To purchase tickets, visit http://wgfoundation.payperlive.com/event. All proceeds benefit the Foundation's Library and community outreach programs.
About Stickam.com
Stickam.com is the pioneer of live streaming video and the largest live community on the Internet. Stickam.com delivers live interactive streaming to over seven million registered users on any computer, console or mobile device. Stickam's StreamAPI.com is the easiest and most cost effective way to incorporate live streaming video services into your Web site or application. Stickam also offers PayPerLive.com, a turnkey white label live video streaming platform for professionals. For more information, please visit http://www.stickam.com.
About The Writers Guild Foundation
The Writers Guild Foundation is an educational charity dedicated to promoting the importance of writing. All proceeds from ticket sales to WGF online events support its library and educational outreach programs. For more information about the Writers Guild Foundation, visit: http://www.WGFoundation.org
###