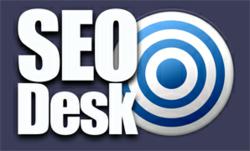 (PRWEB UK) 6 June 2013
Although Abacas Studios have been providing labels and stickers to customers since 1998, they have remained at the cutting edge of the industry and this is why they are proud to announce the launch of their new white self cling vinyl range. These vinyl stickers have been in development for a considerable time and the company believes that they will bring a great range of benefits to businesses and clients.
With this new style of product, Abacas Studios believe that they can provide a more cost effective car window sticker which will be easier and safer to use. There is no need to back up the lettering with a white layer and there is no likelihood of glue being left when the sticker is removed.
With this new product, ink is cured on the stickers before the stickers are cut into single stickers and this is the process that enables the sticker to be stuck without the concern of ink being transferred to the surface area. Business practicalities of this can make for effective and safe resident or business parking permits or parking access levels for major sporting events or festivals to be clearly displayed in cars. Many firms and organisations have shied away from using car window stickers due to the fear of damaging the car, and therefore facing a claim, but this new method is 100% reliable and can allow for more effective car parking management services. With Abacas Studios offering a sequential numbering service as part of the white self cling vinyl range, clients can add additional security measures or capacity checking measures to their car parking procedures.
While Abacas Studios look forward to providing this new product, they still have a great range of sticker printing services available so no matter what sticker a client is looking for, Abacas Studios has the solution.
About Abacas Studios:
Abacas Studios have been in the self adhesive vinyl, stickers and self adhesive foils and paper industry since 1998 and are still going strong. The industry has seen a number of changes in recent years with many technological developments taking place. Abacas Studios are proud to have stayed pace with the technological changes and are proud to offer customers great value and a wide range of products.