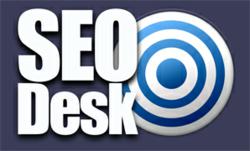 (PRWEB UK) 8 May 2013
Stickers have always had the ability to make a huge impact for any business or group but there are times when the sticker fails to live up to expectations. This is no longer acceptable with the current level of printing technology and Abacas Studios are proud to announce their new high quality sticker printing capabilities.
The firm, one of the first stops for sticker printing and vinyl stickers, has announced that they are now able to provide high quality sticker printing for all size of text and graphics. This is down to a combination of their investment in a Roland Vs-640 printer which has the ability to print at a level of 1440dpi and a change in attitude towards printing.
Ensuring all text can be properly seen on clear labels and stickers is a challenge, but Abacas Studios are now printing clear labels with white ink underneath all printed sections, making it easier to see when applied to glass. This option is not available to printers that operate with translucent Cyan, Magenta, Yellow and Black inks, which makes the printer investment made by Abacas Studios a game changer with respect to high quality and legible printing.
A perfect example of this new style of sticker can be seen in work the company has recently carried out for Arganorganics, a company specialising in organic face creams and moisturisers. Abacas Studios have provided Arganorganics with labels for their bottles which contain a lot of small print. With text at 2.5pt, it should be a challenge to read what the text says but the new style of clear stickers underpinned by white ink under all printed elements ensures that it is easy to read. This helps Arganorganics to provide a label that is as professional and as successful as their product while keeping customers fully informed.
Any firm, business or group that has a message to get across but doesn't have a lot of room to say it can make their message loud and clear. The new printing techniques provided by Abacas Studios ensure that every sticker can get its point across.
About Abacas Studios:
Abacas Studios consider themselves to be the most highly experienced web sticker company, having been in operation since 1999. This provides the firm with the experience needed to offer a high quality service but the company has also moved with the times, taking advantage of the great technological advances in the print industry.