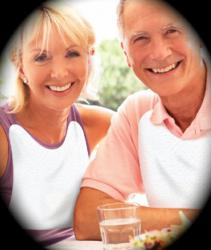 "Your Lifestyle Can Be More Convenient"
Columbus, OH (PRWEB) November 29, 2012
Today Sticky Bibs announces its newest addition to its current line of bibs.
Sticky Bibs Ltd., a US-based developer of innovative and professionally designed consumer products, announced today that it has developed a line of self adhesive adult bibs to be released in the next few weeks.
Featuring brand new shapes and sizes, today's announcement is welcome news for adults in any age group. And especially for those adults who have been frustrated with bibs that won't stay positioned when dining, this is a new style to consider since it isn't a typical bib.
The entire bib sticks onto ones clothing, hence the name, Sticky Bibs.
Sticky Bibs does not come with ties, and users won't fuss with snaps. Instead, it attaches to shirts by means of a gentle pressure sensitive adhesive, already on the backing of each bib. To use, simply remove the protective release liner backing and then gently press this bib against shirt. It securely snugs to users shirt and contours to it as if it's become as one. That's it! Dispose of when finished, or save and re-use a clean bib later.
Sticky Bibs states it's created something exciting, and entirely different. "This is not a bib your grandparents would be used to having", says Stan Hibler, Managing Partner of Sticky Bibs, Ltd. "This unique shape provides for a sleek appearance when worn. So, if you can look better in it, perhaps you'll feel better when wearing bibs."
"One of the best Sticky Bib features is that it can be your true money saver. It's a bib with a style of its own and it's both reusable and disposable, not just one versus the other. In addition, you can reuse an unsoiled bib multiple times. I think you'll find this to be most unlike the other bibs you've ever seen and it's a very helpful offering to adults everywhere. We've made it an affordable luxury, leaving control of cost up to the consumer and empowering them. Sticky Bibs provide a money saving alternative choice to help with budgets."
Sticky Bibs are available now for purchase on Amazon.com with the Adult Bibs to be made available soon so interested parties will want to keep watching.
For more information or media inquiries, contact (East Coast) Stan Hibler at 614.284.4129 or (West Coast) Gary Hoerner at 303.814.8300.
About Sticky Bibs
Sticky Bibs, Ltd., is an industry developer and provider of professionally designed and unique products. With offices in Ohio, Colorado and Arkansas, the company's goal is to maintain its leadership position in providing sophisticated, innovative, and the premium high end products. Learn more at http://www.stickybibs.com.