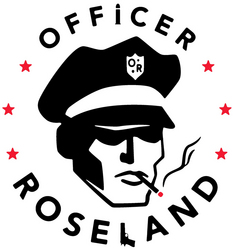 We're always looking for a new and innovative way to reach new listeners.
Philadelphia, PA (PRWEB) February 18, 2009
Independent rock band Officer Roseland release their new album, Stimulus Package, which will offer fans a unique opportunity to get paid to download the bands 4th studio release. The album's website MyStimulusPackage.org will offer fans two options to receive their stimulus payment:
The first option will be TAKE. The band pays the fan $1.00 to download the album Stimulus Package. The second option will be GIVE. The fan selects to donate that $1.00 to the charity Mr. Holland's Opus Foundation. In either case, the fan receives the album at no cost to them. "We're always looking for a new and innovative way to reach new listeners." said Dan Daidone of Officer Roseland. "With Obama signing the stimulus plan into effect this week, the timing couldn't have been better!"
Stimulus Package is an album with a distinctly satirical edge, skewering the crass commercialism of the recording industry--and of American society at large--with the warped sense of humor that has become the band's signature. "We were definitely aware of the thematic tone the album was taking on pretty early in the writing process" said Daidone.
About Officer Roseland
Formed in 2000, Officer Roseland is a 4 piece independent rock band from Philadelphia, PA. The band has recorded 4 studio albums, has had music featured in numerous independent films and animations, as well as international touring exposure.
###