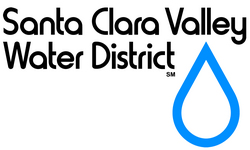 Water district staff has put together a list of 'shovel ready' projects that need funding and will benefit our community
San Jose (Vocus) February 17, 2009
During this difficult economic climate, the Santa Clara Valley Water District is working to bring jobs to Silicon Valley. District staff has identified a number of major projects that could potentially receive funding from President Barack Obama's economic stimulus plan.
The president's $790 billion-plus stimulus package includes approximately $120 billion designated for a massive infrastructure rebuilding program, which includes an estimated $19 billion specifically allotted for clean water, flood control, and environmental restoration projects.
"Water district staff has put together a list of 'shovel ready' projects that need funding and will benefit our community," said CEO Sharon Judkins. "Our staff has been in touch with our representatives in Congress and they are working to try to secure funding on our behalf."
The water district has identified critical projects that represent more than $100 million in requested funds and can begin construction within eight months. These projects will improve flood protection, transportation and water supply facilities, while stimulating the local economy by creating an estimated 5,000 jobs for contractors. To complete these projects, jobs would be created for construction crews, engineers, electricians, tractor operators, truck drivers, cement finishers and many others. The district would also need to purchase major supplies such as pipelines and steel.
Readiness will likely be the key for any project that may receive funding. The goal of the stimulus package is to create jobs immediately and stimulate the lagging economy. Projects that are set to begin construction are more likely to receive funding.
Here are some of the projects identified:
The Guadalupe River Flood Protection Projects
The U.S. Army Corps of Engineers (Corps) and the water district have proposed a series of projects which can all begin construction within three months. Located near Coleman Avenue, one new bridge will act as the primary vehicular, bike and pedestrian access from Coleman and Autumn Streets, which will connect to an existing park trail along the river. Located immediately upstream, another bridge will provide for continued rail operations, will help minimize impacts to the riparian habitat, and reduce the potential for blockages in the Guadalupe River during winter storms. This project will provide up to 500 jobs to complete construction; requiring steel workers, concrete truck drivers to electricians installing lights on the structures. The total request for both bridges is estimated at $12 million.
Additionally, two portions of the Upper Guadalupe River Flood Protection Project are ready to construct and provide added flood protection improvements along the upper Guadalupe River, which would reduce flood damages and flood insurance cost for businesses and residences. The projects will also improve water quality and create a more natural and dynamic stream corridor in the existing channel. These projects will provide nearly 1,500 jobs to complete construction. The total request estimated for this project is $35 million.
Lower Silver Creek Flood Protection Project
Flooding in the Lower Silver Creek area has been a major problem over the past 50 years. The water district, in partnership with the Natural Resources Conservation Service (NRCS) and Guadalupe-Coyote Resource Conservation District, is working on a project to protect the surrounding area from a one percent flood event, improve stream habitat values, enhance fisheries potential and provide recreational access to the public. This project will benefit local residents by providing flood protection to approximately 5,400 properties. This project is ready to begin within six months and will create 2,940 jobs. The total request for this project is $70 million, with $35 million to fund the NRCS share and $35 million to fund local reimbursable expenditures and local contributions.
Water Treatment Plants
The Penitencia and Santa Teresa Water Treatment Plants would benefit from funding for improving and updating existing equipment and for new construction. The projects would create nearly 200 jobs. The combined total request for these projects is an estimated $4.5 million.
Pacheco Pumping Plant
The Pacheco Pumping Plant, which helps bring imported water from San Luis Reservoir into Anderson Reservoir in Santa Clara County, would benefit from funding to replace its adjustable speed drives. The speed drive allows adjusting the speed of the pump, making it more energy efficient. A $10 million investment in the plant will ensure continued reliable operation of this critical facility to bring water to the county while increasing efficiency and lowering energy consumption. It will create over 400 jobs.
Historical Significance
If the water district does secure funding, it won't be first time the federal government has helped finance important infrastructure projects. President Franklin D. Roosevelt's "New Deal" brought much needed money and jobs to the Santa Clara Valley back in 1933. The water district received $683,000 in grant money from the newly created Public Works Administration. That money put people to work immediately building six dams, reservoirs and necessary canals for Almaden, Calero, Coyote, Guadalupe, Stevens Creek and Vasona reservoirs.
The Santa Clara Valley Water District manages water resources and provides stewardship for the county's five watersheds, including 10 reservoirs, hundreds of miles of streams and groundwater basins. The water district also provides flood protection throughout Santa Clara County.
Contact: Susan Siravo
Office: (408) 265-2607, ext. 2290
Cell: (408) 398-0754
###