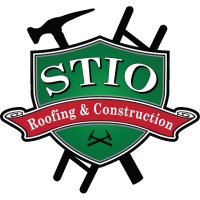 "The best way to find yourself, is to lose yourself in the service of others."
Minneapolis, Minnesota (PRWEB) April 20, 2012
The United States population of people over the age of 65 has more than doubled since 1980 to an estimated 4.2 million according the census bureau. In the effort to support this growing population Senior discounts are now available in Minnesota for any qualified kitchen remodel, bathroom remodel, siding, roofing or window replacement project performed by Stio Roofing and Construction.
As a thank you to all of those who serve and protect our country, Stio Roofing and Construction would like to offer a Military Discount. Any siding, roofing, window replacement or remodeling project completed by Stio Roofing and Construction may be eligible for a discount.
Stio Roofing and Construction is a leader in the construction industry. With more than 27 years of industry experience, their company's contractors bring durable craftsmanship and trusted services to Minnesota families and communities for roofing, siding, and hail damage repair around the Minneapolis and surrounding areas. They are proud to be part of your community. Stio Roofing and Construction is a second-generation, family-owned and operated company located in the St. Paul / Minneapolis Minnesota metro area. Stio Roofing and Construction contractors serve neighbors all over the state of Minnesota.