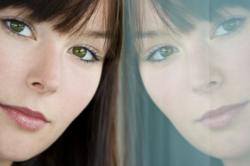 Today's there's a reason why 12-step programs tend to be ineffective and a major such reason is because they try to teach people that they are powerless over their addiction.
Amsterdam, NY (PRWEB) September 14, 2012
St Jude Retreats is the first non-treatment program for alcohol and drug use and does not support the disease theory of addiction. The Saint Jude Program has been developed based on more than 20 years of ongoing qualitative research on helping people overcome substance use problems. The program varies from traditional rehabs primarily in its approach to substance use problems and is an alternative to alcohol treatment programs. Through research, program developers have found that an individual's beliefs surrounding addiction and substance use can help them to overcome the problem for good or leave them in endless cycle of treatment, relapse and recovery.
The following listing of beliefs about alcohol addiction are a synopsis of what our culture believes and has been propagated through avenues of media, publications, academia and our peers.
Powerless Over Alcohol--Although many people believe in powerlessness and the loss of self-control with respect to drinking this is not true. Telling someone they are powerless leaves them with a victim mentality, and a belief that they will never overcome an alcohol problem. Since the mind is such a powerful tool--people who believe they are out of control often will feel and act out of control. In many cases those who may have believed they had control prior to entering alcohol treatment actually become powerless, and begin living the lifestyle they learned from treatment, that of a hopeless alcoholic.
These damaging powerless thoughts most frequently occur in programs such as Alcoholics Anonymous (AA). A visit to AA.org will shortly inform anyone that AA's treatment methods are based off the judgment and opinions of others. A direct passage form aa.org, "We who are in A.A. came because we finally gave up trying to control our drinking. We still hated to admit that we could never drink safely. Then we heard from other A.A. members that we were sick. (We thought so for years!) We found out that many people suffered from the same feelings of guilt and loneliness and hopelessness that we did. We found out that we had these feelings because we had the disease of alcoholism."
An alcohol problem is not one size fits all, there's no standard, because the vast amount of people who struggle with alcohol do so differently thus leaving no room for one standard treatment.
Another myth about alcohol addiction is the self-diagnosis. In reality, each individual battles with alcohol in their own ways, some may keep it secret while keeping a smile on their face at all times and others let their issues shine through. Many people who think they have an alcohol problem automatically think of AA first. Now while AA is not the only way for people to become sober, it is the program with the largest social influences. AA is commonly known and referred to in popular movies, television shows, practically all over our culture, but it's not the only solution and in fact AA has a less than 5% success rate which is publically available.
AA's online "Is AA For You?" survey test will let someone know if they have a problem with alcohol or not. Here is an example question and an opionon about drinking before the person can choose a yes or no answer:
"Do you tell yourself you can stop drinking any time you want to, even though you keep getting drunk when you don't mean to?"
"Many of us kidded ourselves into thinking that we drank because we wanted to. After we came into A.A., we found out that once we started to drink, we couldn't stop."
Dr. Hanson a leading addiction expert agrees that 12-step programs are flawed. "Today's there's a reason why 12-step programs tend to be ineffective and a major such reason is because they try to teach people that they are powerless over their addiction. This is really a self-fulfilling prophecy."
The St Jude Retreats program does not create limiting labels and expectations. The program can help people change their behaviors, improve their behaviors and live the life they want. Individuals dealing with an alcohol problem can learn much about themselves and the power of their own mind. Any person can change their habits and St Jude's goal is to provide a comprehensive program for self-directed change.
The St Jude Retreats is a non-disease, non-treatment based drug and alcohol program implementing proprietary methodology called Cognitive Behavioral EducationSM(CBE). The program is the only effective alternative to alcohol rehab and drug treatment centers in the United States. The program is endorsed by internationally acclaimed professionals and addiction research authors such as Prof. Emeritus David Hanson, PhD; Prof. David Rudy, PhD; Dr. Joy Browne and the late Joseph Vacca, PhD, among others.